Best SharePoint Hosting Price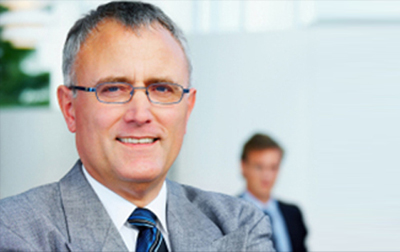 If you need the cutting edge technology of Microsoft SharePoint Hosting without the high price tag of an expensive in-house solution, then Apps4Rent has SharePoint Foundation 2013 and SharePoint Foundation 2010 hosting plans with the best price for every small or medium-sized business. With the best SharePoint hosting price plans in the industry for shared, dedicated, and farm plans on Foundation, Standard and Enterprise editions, Apps4Rent is the long-term partner for any organization that is serious about using SharePoint to improve its business processes.
For the minimal SharePoint hosting price of $8.95 per month of our SharePoint Silver Plan, companies can realize higher levels of productivity with efficient search, retrieval, and sharing of documents and increased momentum in execution of group tasks. Best of all, when employees are free to communicate in real-time using wikis, blogs, task lists, contacts lists, calendars, and workflows, Apps4Rent's price for hosting SharePoint Foundation or 3.0 can be an incredible value. Each hosted SharePoint plan includes free SharePoint hosting templates or web parts.
Remember that you can add unlimited users to your hosted SharePoint account. The users can be your internal users, clients, partners, or vendors. SharePoint allows account administrators to set rights and security settings for various categories of users. As your space requirements increase, you can upgrade to a SharePoint Hosting plan that includes larger storage space.
While you enjoy Apps4Rent's low priced SharePoint hosting plans that include all the advanced features you need, do not forget that Apps4Rent is a Microsoft Certified Gold Partner and Cloud Solution Provider with excellent customer support and hosting expertise that continue to set it apart from other Microsoft SharePoint hosting competitors.
Companies that need greater control, customization, or features, can purchase dedicated SharePoint hosting on virtual dedicated server with WSS, Foundation, MOSS 2007 hosting, or SharePoint Server 2010.
Contact us today for help setting up a suitable SharePoint hosting price plan. You can reach us 24 x 7 via phone, live chat, or email.
Key Features
General Features
Price

$8.95/mo.



No Setup Charges
Total SharePoint Space
1 GB
Monthly Transfer
Unlimited
Number of Users
Unlimited
Number of Sub-Sites
Unlimited
Use your Domain or Ours
Daily Backup
Firewall
Free Migration Assistance
SharePoint Services
SharePoint Foundation 2013
Anonymous Access
SharePoint Apps
Windows Metro Interface
Touch-screen Friendly
Enhanced Search Features
.NET Framework 4.0
Browser-based Customization
Web Parts
Apply a Theme from the Browser
SharePoint Designer Customization
Personal Views
Document Workspace Sites
Document Collaboration
Check-in/Check-out Files
Document Workspace Panel
Version History
Meeting Workspace Sites
Alerts
HTTP DAV
Lists
Picture Libraries
Presence Integration
Usage Statistics
Microsoft Office System Integration
Phone, live chat, and email support
40 Free SharePoint Templates or Web Parts
Available in Multiple Languages*

$8.95/mo.



1. Arabic, Bulgarian, Catalan, Chinese (Simplified), Chinese (Traditional), Croatian, Czech, Danish, Dutch,English,Estonian, Finnish, French,German,Greek,Hebrew, Hindi, Hungarian, Irish, Italian, Japanese, Kazakh, Korean, Latvian, Lithuanian, Macedonian (FYROM), Malay (Malaysia), Norwegian, Polish, Portuguese (Brazil), Portuguese (Portugal), Romanian, Russian, Serbian (Latin), Slovak, Slovenian, Spanish, Swedish, Thai, Turkish, Ukrainian, Vietnamese, Welsh