Managed Azure Services
Just getting Azure is not enough. If you partner with a Microsoft Cloud Solutions Provider (CSP) like Apps4Rent, you can do a lot more with Azure. Maximize your investments in Azure with complete assistance from Apps4Rent. We will help you in not only making sense of Azure but also manage your entire Azure infrastructure along with 24/7 support via phone, chat, and e-mail. Besides, our Azure pricing matches pricing from Microsoft.
We are Azure specialists and we will help you right from designing the architecture to managing and monitoring your assets within Azure to providing 24/7 support via phone, chat, and e-mail. As a Gold Certified Microsoft Partner, Apps4Rent has served over 10,000 clients across 90+ countries since 2003.
Choose from our numerous Azure managements plans. If you have any questions, feel free to contact our Azure experts now!
Managed Azure Basic
24 x 7 Monitoring
24 x 7 Support
1 Hour/Month Support
Managed Azure Advanced
24 x 7 Monitoring
24 x 7 Support
2 Hour/Month Support
Our Project Server Solutions
Microsoft is fully committed to growing and improving the Azure platform. Already the platform offers a variety of Cloud infrastructure elements with a catalog of applications and templates. The good news is that as a Microsoft CSP, we offer these vast set of products at the same price as Microsoft. You can subscribe through us and add our managed services on top, any time you feel the need.
Signup for our Azure management plans at attractive price point and have us manage your Azure environment. We will manage the entire Azure infrastructure at attractive price-points. Your Azure environment is managed by engineers who have worked on Azure platform and are Microsoft Certified.
All our Managed Azure plans come with 24 x7 support via phone; chat and e-mail. All our Azure plans include monitoring services for your Azure infrastructure. We will monitor your Azure resources 24 x 7 using our monitoring tools
Reduce your exposure to risk and protect your Azure investments from emerging threats. With our Advanced plan-we deploy managed services like performing regular updates; patching and OS hardening. Besides, your servers and its critical services are monitored 24 x 7 to reduce your risk of downtimes.
When you purchase Azure from Apps4Rent, we become single point of contact for all your Azure related questions. You can contact our support team 24 x 7 who would help with all the Azure questions you have.
With our Managed Azure offering; use all your resources optimally. We will help you in designing the architecture to get the maximum out of your Azure. Our architectural guidance will help you optimize and get better performance out of Azure investments. Similarly, optimize your internal human resources by having us focus on Azure and your team focus on what they do the best.
Deploy your servers; project; application on infrastructure spread across 20 regions across various geographical locations in the world. You get 24 x 7 support via phone/chat and e-mail when your signup for our Azure Management plans.
Why Partner with App4Rent for Azure?
We have more than 13 years of experience in designing and managing infrastructure of various types and various sizes. With the right Azure plan, we will assess the environment; do a cost analysis; help you in designing the architecture of your environment; check-out migration feasibility of your workloads; deploy; and manage your environment and application in real-time. Complete Lifecycle management handled by us.
We provide true 24 x 7 system administration services. Our Managed Azure offerings, include 24 x 7 monitoring of the platform. Our higher Managed Azure plans include OS management as well as Application management. Your complete Azure infrastructure will be managed by Microsoft Certified experts.
We provide true 24 x 7 support to our customers via phone; chat and e-mail. All our customers can contact our Microsoft Certified engineers 24 x 7 via phone; chat and e-mail. Our support team will help you in answering questions related to your Azure deployment and other technical questions.
Due to its flexibility; Azure implementations can be optimized by our Azure experts anytime. This is true even for current implementations you might have with Azure. However, if you are starting with Azure now-our product engineers along with Azure experts can help you with the Azure implementation and optimize it based on your requirements and applications you are using. Right from signing up for Azure; to planning deployments; planning migration of workloads and final deployment will be executed by us with minimum downtime. Besides, we will continue to manage Azure your Azure environment 24 x 7.
Not everything in this world is meant for public cloud and managing hybrid cloud is very tedious and time consuming. If you have applications which you cannot move to Azure due to different reasons, then our cloud architecture experts will plan and help you with Hybrid Deployments. These experts will also help with Hybrid Deployments when you would like to do migrate small bits to Azure initially and see the benefits before moving everything to the cloud.
Get a Managed Azure plan for as low as $20 per month. Based on your requirements and based on what you want us to do-we have three simple Managed Azure plans. Azure Basic is priced for as low as $20 per month. Azure Advanced which includes OS level server maintenance and management is priced at $60 per server. Azure Professional which includes the OS management and your application too is priced at $189 per server.
We can move your MS Exchange, SharePoint, Project Server, Hyper-V servers, and virtual desktop infrastructure to Azure.
Microsoft Azure along with Apps4Rent's Managed Azure offering is the way forward!
Expert help is available 24 x 7 via phone/chat and e-mail to our Azure customers.
Getting the right help from our experts who know Azure platform is imperative to maximizing your business benefits out of Azure. Apps4Rent is the right partner to help you get the most out of Azure.
Case Studies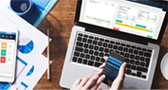 Built To Last: Microsoft Azure Cloud solves server infrastructure challenges
Arizona based telecommunication equipment manufacturer with a roster of 150+ clients found it difficult to manage its server infrastructure. With multiple business units spread across 3 continents and a decentralized decision making structure, the company-wide integration