Multiple Windows Desktops for Traders and Data Analysts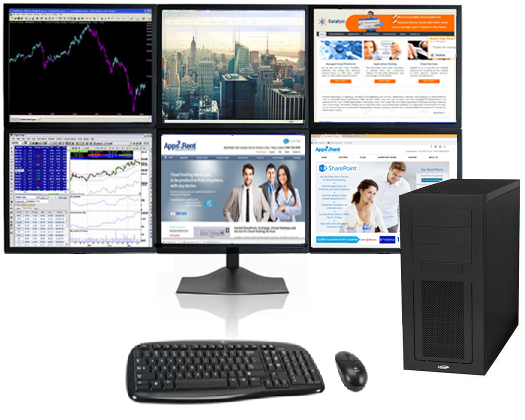 If you are trader or a data analyst, the computing power of the client device that you are using may not be sufficient. You need to use several powerful programs that generate and display graphic intensive information. And you need to be able to go back and forth between these screens to understand critical trends.

One way to accomplish this is to use multiple virtual desktops hosted in the Cloud. This way, you can dedicate each virtual desktop to one software application that is important to you. The power of the virtual desktop can be matched with the need of the application. Where you have space to keep multiple monitors, you can combine virtual desktops to display on different
screens. Where you don't have space, you can just flip between different
windows that are displaying on your device of choice. Wherever you go, you
carry the power of multiple Windows desktops on your device.
Traders and data analysts have a huge appetite for computing power. Now they can harness the power of multiple Cloud desktops all streaming to their device of choice wherever they are .