Hosted Exchange
If you are looking for a reliable e-mail management solution for your business with all the latest bells and whistles for a reasonable price, and you want it now, then hosted Exchange 2016 from Apps4Rent is right for you. Businesses and individuals choose Apps4Rent's Microsoft Exchange hosting service for the reasons of cost, convenience, reliability, productivity enhancing features, and excellent 24/7 support by phone, email, and chat. Our Exchange team, with the experience of thousands of Exchange migrations over the last 15 years, will provide you free assistance to ensure that your mailboxes  are migrated to our Exchange platform with zero downtime and no data loss. Sign up for one of our Hosted Exchange 2016 plans today!
Latest Features
Free Migration Help
Free Exchange ActiveSync
Free Anti-Spam
Free Anti-Virus
Free Outlook Web App
Offline OWA
Smart Search
Data Loss Prevention
Import Data from Social Networking sites
Large Attachments
Reliable
99.99 % Uptime
Daily Backups
24/7 Phone Support
24/7 Expert Staffing
Top Tier Data Centers
Easy Terms
No Setup Fee
Quick Setup
Use your Domain or Ours
Month to Month Payments
No Long Term Contract
30 Day Risk Free Trial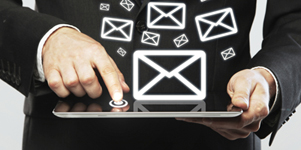 Apps4Rent Moves Exchange to Azure to Handle Peak Email Loads
When a Connecticut based staffing firm was struggling with peak email loads on its Exchange servers, Apps4Rent migrated the Exchange server cluster to the Azure cloud, a more elastic environment capable of handling highly variable workloads.
What is Hosted Exchange?
Hosted Exchange is a subscription service for a powerful messaging software, Microsoft Exchange Server, offered online in a multi-tenant or shared basis by a service provider, with plans that bundle licensing, hosting, malware protection, and support. Users can access emails, contacts, and calendars with mobile devices, tablets, desktops and web browsers.
Low Cost Exchange Hosting
There are significant upfront and ongoing costs involved to implement Microsoft Exchange Server 2016. Apps4Rent, a leading provider of Hosted Exchange, SharePoint, and Hyper-V services has already invested in the required infrastructure and achieved economies of scale. Microsoft Exchange server hosting services from Apps4Rent offer significantly lower costs than an in-house server. Further, when comparing hosted Exchange online plans with competitors, check if their plans include unlimited mailbox size, free ActiveSync, and 24/7 phone support. You will find that Apps4Rent's hosted exchange pricing is among the best in the industry.
Very Convenient Exchange Hosting
Apps4Rent's Microsoft Exchange hosting service plans offer the convenience of pay-as-you-go model with month-to-month billing, no setup fee and no long-term contracts. Sign up today! Within minutes, start managing your business Exchange hosting account through a user-friendly web-based interface. You have choices of plans with options to add Exchange archiving or to obtain a copy of Outlook.
You have the option to keep your existing domain provider or purchase a new domain from Apps4Rent. Through the split domain option, some users can be on the hosted Exchange email platform, while others may stay on regular POP3 mail accounts.
Whether you are moving from an in-house Exchange or Lotus Notes mail server, an existing Microsoft Exchange hosting provider, or upgrading from POP3 or IMAP accounts, Apps4Rent's experienced team is there to help you in migrating to our hosted Exchange online services.
Secure and Reliable Exchange Hosting Services
In today's business, instant access to e-mail and contacts is priceless. It is not uncommon for employees or IT staff to forget to backup their data. The penalties for such actions can be heavy. Apps4Rent has the reliable infrastructure, support, and best practices that make sure that your data is safe and available all the time from multiple locations, browsers, and e-mail software. We have satisfied customers in over 50 countries who are using our MS Exchange hosting services.
Hosted Exchange Features
No Setup Fee

Month-to-Month Billing

Monthly billing, no long-term contract. You can upgrade or downgrade Microsoft Exchange hosting plans from the control panel.

Split Domain

You can have some users on your domain on MS Exchange hosting and others on your regular mail account.

Domain Choices

Bring your own domain, use Apps4Rent's sub-domain, or purchase new domain from Apps4Rent for your Microsoft Exchange hosting online accounts.

Reliable Infrastructure

Apps4Rent use clustered servers infrastructure in reliable data centers to provide shared MS Exchange hosting customers with 99.99% up-time. Daily backups ensure that your data is never lost.

Excellent Support

You get 24/7/365 phone, e-mail, and chat support from a Microsoft Gold Certified Partner.

Web-based Account Administration

Through the web-based control panel, the account administrator, individual users, and resellers can add/delete mailboxes, contacts, groups, and edit user settings such as passwords, Aliases, Auto Reply, Filters, Distribution Lists.

Support for Mail Protocols

Protocols such as POP, IMAP, SMTP, RPC over HTTPS are supported.

Outlook Web Access (OWA) or hosted Outlook Web App for Webmail

Microsoft OWA 2016 included free with hosted exchange accounts allow users on the road to access their e-mail through a standard web browser with features similar to Microsoft Outlook. The improved OWA 2016 is now optimized to work with desktops, laptops, tablets, and smartphones. OWA is friendlier to touchscreen inputs and also works in an offline mode.

Wireless Synchronization

Free ActiveSync synchronization of e-mails is included with every MS Exchange hosted account, to a variety of mobile devices including iPhone, iPad, Android, and Windows Mobile phones.

Free Anti-Spam Software

Apps4Rent's Anti-Spam software continuously protects against spam as well as helps users to set filters, rules, and manage safe sender lists, safe recipient lists, and blocked senders lists.

Email Archiving

Hosted Exchange 2016 Plus includes integrated email archiving, retention, and discovery capabilities.

Free Anti-virus

All incoming and outgoing e-mail messages and attachments in MS Exchange accounts are scrubbed by anti-virus software before they are forwarded to their destinations.
Each MS Exchange 2016 Plus hosting account includes a free download of Microsoft Outlook for Windows PCs.

Smarter Search

Search in Exchange 2016 learns from the behavior history of users to enhance and prioritize search results in Exchange.

Import Contacts from Multiple Sources

With Exchange 2016, users can merge contacts from multiple sources to provide a single view of a person, by linking contact information pulled from multiple locations including a social network such as LinkedIn.

Remote Wipe Capability

Remote wipe can be used to erase sensitive data from a lost mobile device.

Large Attachments

Apps4Rent's Microsoft Exchange hosting permits attachments upto 150 MB size in e-mails.

Personal and Shared Information

Hosted Exchange online users under one company account can maintain personal and shared calendars, task managers, public folders, company wide Global Address lists (GALs), and can arrange group scheduling with real-time availability.
Choose our Microsoft Exchange hosting service for reasons of cost, convenience, reliability, security, and productivity enhancing features. Checkout our Hosted Exchange 2016 plans, starting at just $6.95/month.
Get started quickly with one of our ready-to-go hosted or dedicated Exchange plans.

With the high expectations for uptime, security, and responsiveness for an Exchange email solution, you need a service provider who can take care of that, while you focus on the core activities in your business.
We let you do that!