Web Site Hosting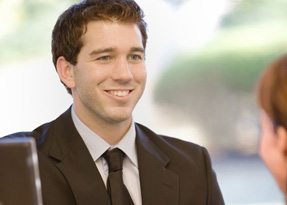 We are a leading Web hosting service provider that integrates latest Internet technology with your business strategies and operations. We have our own dedicated servers which are housed in the state-of-the-art datacenters.
With multiple carriers and automatic re-routing, your site should be up constantly, and fast too!
We run UPS power backups along a backup generation system to make sure your site doesn't go down, even in a power outtage! Our System Administration team monitors the servers 24 hours a day, 7 days a week to ensure your site is up and running at all times.
We are a company which takes pride in the technical support that we offer to our customers. Technical Support is available 24/7/365. Our response time and resolution time is considered the best in the industry. We have list of customer who are satisfied with the support that they have received. Understanding the issue, quick turn around time with accurate resolution are the factors that have driven the customer satisfaction to great heights.
cPanel Control Panel
Enables you to manage e-mail accounts for your hosting account.
Enable you to set up databases.
Configure and view Web statistics.
Create FTP accounts for users and perform various other tasks.
Web Applications:
OsCommerce:

We provide OS Commerce shopping cart that will meet your requirements for creating a web store. As the world gets closer and closer and borders disappear, e-commerce plays an important role in increasing your business reach. Whenever, you think "No…I don't need a shopping cart" then remember that there is someone out there increasing their business and reach by using e-commerce. This is slowly becoming a must have for many of our customers. Even if you are new to the e-commerce, you don't need to worry about getting lost. We will help you in creating and maintaining shopping cart for you. We understand that if you grow… we grow.
We can provide many other web-based applications. Please do not hesitate to get in touch with us if you have any specific need.