Unlimited Email Account with Exchange 2010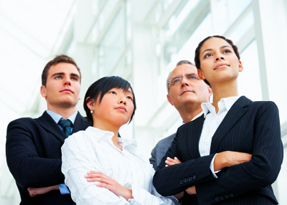 Apps4Rent's Exchange 2010 Unlimited email account plan is for the power user who values the convenience of accessing many years of e-mails through their exchange email hosting account. After all, e-mail is the primary communication and information sharing method for a busy executive, and being able to access old e-mails from anywhere is important. BlackBerry can be added to hosted Exchange 2010 Unlimited email hosting plan below for an additional $9.95 per month. Also see our cheaper Exchange hosting plans.
More than that, Apps4Rent Hosted Exchange price plans offer clients complete transparency of competitive prices in our exchange email hosting options. Included in the Apps4Rent Exchange email hosting account administration interface is the flexibility to upgrade, at any time, as your business adds hosted Exchange users, and customize your pricing plans for individual users within your group to provide the best total Exchange pricing for hosting your group's e-mail.
With the ability to customize the price of Exchange email hosting, purchase your Hosted Exchange plans with Apps4Rent, and upgrade your Hosted Exchange services anytime online. You are in complete control of your Hosted Exchange pricing plans.
Key Features:


Exchange 2010 Unlimited Email Account
Price
$9.95/month
Features
Unlimited Email Space per user
Yes
Month-to-Month Contract
Yes
Immediate Activation
Yes
All hardware, software, licenses included in price
Yes
Setup Charges
Free
Premium Anti-Spam and Virus Protection
Free
Administrative Control Panel
Yes

Auto Reply, Alias, Filters
Unlimited
Attachment Maximum Size
150 MB
Outlook
Available
Group Level Features for Unlimited Email Accounts
Company Global Address List (GAL)
Unlimited
Fully Featured Microsoft Exchange 2010
Yes
Distribution Lists
250
Personal Calender
Yes
Shared Calender
Yes
Shared and Personal Contacts
Unlimited
Shared Task Manager
Yes
Personal Task Manager
Yes
Group Scheduling with Real-Time Availability
Yes
Disk Space for Public Folders (per user)
0 GB, Use SharePoint Space
Accessibility on the Move for Unlimited Email Accounts
Outlook Web App
Yes
ActiveSync
Free
Treo Synchronization (Using ActiveSync)
Free
PocketPC Synchronization
Free

BlackBerry Exchange Synchronization (optional)
$9.95/month
(No setup fee)
Microsoft SharePoint Hosting with Unlimited Email Accounts
Hosted SharePoint Space
100 MB
Price (additional Space)
Project Collaboration
Yes
Meeting Management
Yes
Discussion
Yes
Team Surveys
Yes
Private and Public pages
Yes
Template WebParts
Yes
Subsites
Yes (10)
Desktop Integration with OneNote
Yes
Exchange Integration
Yes
Environment
Supported Protocols
All
RPC over HTTPS
Yes
Offline Access to Outlook
Yes
Clustured Servers
Yes
99.99% Uptime of Infrastructure
Yes
Backups
Nightly
Managed Updates
Yes