Microsoft Exchange Server Hosting
Why Apps4Rent for Hosted Exchange?
If you are looking for Microsoft Exchange Server solutions you have come to the right place. By migrating to the latest Exchange Server 2016 or Office 365 solutions, we can help you lower costs, improve reliability and security of your organization's email system. We offer multi-tenant/shared and dedicated Exchange server options and all Office 365 plans. We offer free migration from your existing email systems to our environment; whether you are coming from in-house servers, POP3/IMAP email providers, or from other Exchange providers. With thousands of migrations under our belt since 2003, we assure you that there will be zero data loss and no downtime during the migration. So sign up and take a risk free trial!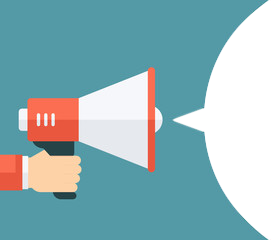 Hosted Exchange 2016 – Current Promotion
✓ New Accounts of 15 or More Mailboxes
✓ Free Migration Services
✓ Normally $6.95/month/mailbox
$4.45
/month/mailbox
Based on Annual Payment
Month to Month for $4.95/month/mailbox
Latest Features
Free Migration Help
Free Exchange ActiveSync
Free SharePoint
Free Anti-Spam
Free Anti-Virus
Free Outlook Web App
Offline OWA
Smart Search
Data Loss Prevention
Import Data from Social Networking sites
Large Attachments
Reliable
99.99 % Uptime
Daily Backups
24/7 Phone Support
24/7 Expert Staffing
Top Tier Data Centers
Easy Terms
No Setup Fee
Quick Setup
Use your Domain or Ours
Month to Month Payments
No Long Term Contract
30 Day Risk Free Trial
Office 365 Plan Terms
No Setup fee
Free Migration
Quick Setup
Hosted by Microsoft on its Cloud
True 24/7 Support by Apps4Rent
 End User Support by Apps4Rent
 15 Day Risk Free Trial
When it comes to Microsoft Exchange, Apps4Rent can do a lot for you –hosted or dedicated Exchange server solutions and Office 365 cloud products.
When it comes to Microsoft Exchange, Apps4Rent can do a lot for you. We offered ready-to-go Hosted Exchange services from version 2003 onwards. Now we offer the latest version – Hosted Exchange 2016, at the most economical monthly subscription price. If you want all the functionalities of Exchange and additional online collaboration software from Microsoft, you may prefer our Office 365 plans, that include our excellent 24/7 end-user support on top of all that Microsoft offers directly within Office 365 product line.
Some organizations prefer dedicated Exchange server solutions, which provide more power, control, flexibility, and customization capabilities. Apps4Rent offers turkey dedicated Exchange server plans with proven designs that work for most organizations. We can help organizations with custom solutions based on their requirements, if the standard configurations are not suitable. When it comes to designing dedicated Exchange solutions, we have proven expertise, having scaled up 2007, 2010, 2013 and 2016 solutions to tens of thousands of end-users.

If your organization wants to keep its Exchange server infrastructure on-premises, we also offer managed services for on-premise solutions. So our vast experience in planning, development, maintenance, and support of highly reliable Exchange email systems can be tapped by you. If you want consulting and project-based assistance, the same team is available on an hourly basis, with a minimum of 5 hours commitment.
Outsource Microsoft Exchange Server Hosting to Apps4Rent
Our Vast Experience in Cloud Solutions:

Our widespread recognition as a provider of cloud-hosted virtual technologies is built on customer trust, 10000+ of them over 50 countries. 13 years into this business, we have supported them in every hosting related issues they have faced; through our 24x7x365 technical team comprised of Microsoft Certified Professionals.

Price Leadership:

Whether you are looking for a hosted or dedicated or clustered Exchange solution, Apps4Rent offers some of the best prices in the business. We provide deep expertise at affordable prices that lowers the resistance towards adoption of Exchange.

Choices of Plans:

We offer the latest version – Hosted Exchange 2016, and may be able to accommodate limited users on Hosted Exchange 2013 if you prefer that version. In addition we offer over a dozen plans under Office 365. If you need dedicated Exchange server solutions in our data centers or on Azure, we have plans for that. Or if you want to just use our managed services, we have server administration plans for you.

Deep Expertise in Microsoft Exchange Hosting

We offer a wide choice of Exchange hosting solutions allowing our customers to pick just the right solution for their needs of the moment. We have managed tens of thousands of Exchange mailboxes at a time, the kind of experience held by just a few service providers and some Fortune 500 companies. We have been offering Exchange solutions since version 2003. With each version, we have become quicker to market the latest version to our customers. We are also a 1-Tier Partner of Microsoft for Office 365 and Azure. We hold Microsoft Gold competencies in "Hosting" and "Content & Collaboration".

Migration Help

An important hurdle for any company is the migrating to a new platform. Companies often continue with older email systems, due to inertia, costs, and lack of expertise. When you move to Apps4Rent Exchange environment, we provide free migration help that facilitates a smooth transition to a new and better Exchange platform and improves productivity and lowers costs. Whether you are moving a few mailboxes or thousands, our experts are with you throughout the migration and beyond.

Secure and Reliable Infrastructure:

Our infrastructure is hosted in a SSAE 16 certified datacenters. Server clusters are designed for redundancies and security. There is 24/7 staff available for monitoring, system administration and customer support, ensuring that your applications are running smoothly all the time.

Customer Centric Team:

At Apps4Rent, no customer is too small. Our support team will patiently work with you till you get the solution you need. Besides live 24/7 support by phone, email, and chat, our support includes detailed articles in our online knowledge base, blog posts, and videos.
An important hurdle for any company is the migrating to a new email platform. We provide free migration services to our Exchange or Office 365.
Over the last 13 years, our Cloud business has earned the trust of numerous customers, 10000+ companies over 50 countries.
At Apps4Rent, no customer is too small. Our support team will patiently work with you till you get the solution you need. You can reach our expert staff 24/7.