How a Surgical Instrument Company Deployed SharePoint Licenses on Cloud
Background:
A surgical instrument company based in Ohio was already hosting SharePoint 2010 on Apps4Rent's dedicated environment. With more than 1500 users accessing the SharePoint instance daily across 7 global locations, there was a heavy workload on the SharePoint site. In a dedicated SharePoint environment, it was getting expensive to manage the growing workload.
Apps4Rent's Solution:
Deploy the existing SharePoint application server to the cloud from its existing dedicated environment. By migrating SharePoint to the cloud, the company could deploy its SharePoint Server Volume License (VL) instances to VMs running in hosted cloud environment.
Results:
It offered great flexibility as the company no longer had to pay for additional licensing to move application server workloads to IaaS offerings. It took advantage of its current licensing investments as it is deployed to the cloud.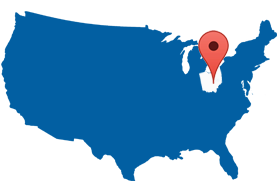 Company Type
Surgical Instruments Manufacturer, Ohio
Industry
Healthcare
How Can Apps4Rent Help?
Talk to our representatives now to help you in offering unique solutions for SharePoint migration services.
US Toll Free: 1-866-716-2040
International: 1-646-506-9354