SQL Migration to Azure – Assessment and Implementation
Apps4Rent LLC has migrated SQL to the Cloud for thousands of companies over the last 15 years. Now you can take advantage of Apps4Rent's experience and best practices for SQL migration with a free 1-Day Assessment Program. This Assessment Program will help fine-tune the scope and estimate for Apps4Rent's proven 5-Step process that is described below.
When working with vast database like SQL, getting help from an expert is a big advantage. When it comes to consulting for SQL services, Apps4Rent is always on top of its game. Over the years, our team has managed anything from a single server environment to highly available server clusters with redundancies and failovers.
After our 1-Day Free Assessment, our Microsoft-certified experts will propose the best possible solution for your SQL migration to Azure. We can manage your SQL migrations and implementations wherever you have them or migrate them to where you want to be; with thousands of migrations under our belt. From exhaustive consultation to custom-built solutions, our SQL migration services offers you the right solutions for your unique business objectives. Apps4Rent is a Microsoft Gold Certified Partner with deep expertise in all aspects of SQL Server
implementations. Apps4Rent is a Microsoft Partner for SQL Server Deployment Planning Services (SSDPS).
We understand migrations, be it on our data centers or Azure cloud. Take advantage of our SQL migration service that offers services like assessment, briefing, proof of concept, workshops, or implementations.
If you have questions on any kind of SQL migration, feel free to contact us right away!
What does Apps4Rent offer in SQL migration services?
Apps4Rent has a highly skilled team of database experts who have years of experience installing and configuring Microsoft SQL databases. From exhaustive consultation to creating high-level infrastructure, our SQL migration services will offer you the right solutions for your unique business objectives.
Needs of two different businesses are different. We understand this and provide you with customized solutions as per your business needs. We offer comprehensive customization solutions which takes your through research, design, development, and implementation. Nevertheless, it all starts with your free evaluation.
5-Step Process for SQL Migration to Azure
The installation and implementation work are performed remotely. Our experts providing an extensive support via RDP to the client's current Azure server VM and using a customer-provided server administrator credentials.
Apps4Rent will require necessary permissions to carry out the installation process along with other tasks. The data must be present and available on the VMs. In some cases, an additional server user login and password credentials for admin will be required by Apps4Rent.
If you want to engage with our consulting services, we follow a well-defined step-by-step process: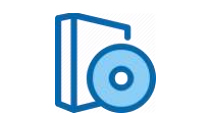 Step I: Engagement and Order Services
The client orders the services from Apps4Rent
An invoice is created by Apps4Rent after the customer remits the payment
Once Apps4Rent receives the payment, the engagement begins that leads
to the next step, which is the consultant call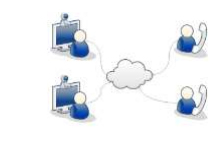 Step II: Consultant Call
The initial call is facilitated by Apps4Rent with the client where we learn
about the business requirements for implementation
A dedicated agent is assigned for every migration case
Collecting all the data points that ensures smooth transition to the next
step
Step III: Apps4Rent Performs Installation and Configuration
The dedicated agent will perform installation and setup
Configure installed components
Check all the system requirements and study the network
structure
Verify the functionality of SQL databases and apps.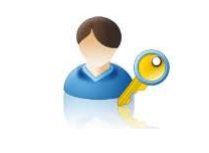 Step IV: Access Company File and Validate Functionality
Access the data files in both single-user and, if applicable, in multi-user
mode.
Validate access using the login IDs
Check all the system requirements and study the network
structure
Carry out other necessary tasks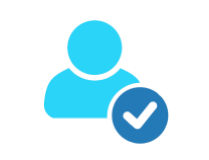 Step V: Client Approval for Implementation Success
Once the implementation is complete, client will validate the success of
SQL migration
Tests to be performed on the client's side for proof of delivery
Knowledge Transfer and detailed report of migration document to the
client
Handover of the entire process to the client