Office 365 Tenant to Tenant Migration for a Non-Profit Organization
Background:
A mid-sized non-profit organization in California had purchased an Office 365 subscription from their web hosting service provider. The organization works closely with community leaders, governmental agencies, and corporations to educate residents in wildfire-prone areas and develops solutions to prevent and mitigate such calamities. The organization had grown rapidly and had started working with a thriving statewide network of local, agency, and corporate partners, with whom they were collaborating using an Office 365 subscription provided by their web hosting service. The web hosting provider is authorized by Microsoft to customize regular Office 365 plans to suit small and medium business to reduce costs by restricting the utility of the platform. Consequently, the organization approached Apps4Rent seeking assistance for an Office 365 tenant to tenant migration.
Apps4Rent's Solution:
Apps4Rent Office 365 migration consultants worked with the organization to identify its requirements. It was learned that with the current Office 365 tenant, the organization did not have the flexibility to add additional Microsoft products that are offered as a part of the Office 365 suite, such as Microsoft Project Online.
The solution was to perform a tenant to tenant migration, with which the organization could use a direct Office 365 plan by Microsoft that allowed them to use the applications and services that they need. Apps4Rent identified that Microsoft 365 Business Standard for non-profits was the best plan for the organization. As one of a select group of Tier 1 CSPs who can offer Office 365 Non-Profit plans, Apps4Rent was able to save up to 75% of the subscription cost for the organization as compared the corresponding commercial plan.
Results:
One of the primary requirements of the organization was that they could not afford any data loss or downtime because of the nature of their operations. Apps4Rent engineers were able to perform the tenant to tenant migration from the web hosting service provider to a Microsoft 365 Business Standard direct tenant within a few hours. This involved the migration of emails to the new tenant as well as setting up other services. After the project, the users confirmed that there was no loss of data and that they could use all the features in their Office 365 plan. Moreover, the organization now had full access to its tenant and a separate billing portal from which they can manage their licenses.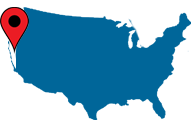 Company Type
Medium Sized Non-profit, McClellan, California

Industry
Consulting
How Can Apps4Rent Help?
Talk to our representatives now to help you in offering unique solutions for Office 365 migration services.
US Toll Free: 1-866-716-2040
International: 1-646-506-9354