How a San Jose-Based CPA Seamlessly Migrated 4 Lacerte Versions on a Single Cloud Desktop
Background:
A San Jose-based CPA wanted to move his tax software to the cloud for transitioning his business. Being a Lacerte user since past 10 years, he had client data stored across 7 Lacerte versions (Lacerte 2012 to Lacerte 2018). He wanted a seamless migration of the last four Lacerte versions (2015, 2016, 2017, 2018) on a single Cloud Desktop along with MS Office 2016 Professional.
Apps4Rent's Solution:
Migrate all the data files of the mentioned Lacerte versions to the cloud individually. Using a screenshare with customer, verify whether files are migrated to the cloud. When the customer approves, install the corresponding Lacerte version on the cloud. Repeat the process for every Lacerte version until all the data files are seamlessly migrated to the cloud.
Add Office 365 ProPlus E3 or E5 plan to replace existing MS Office.
Results:
All the requested Lacerte versions (2015, 2016, 2017, 2018) were migrated seamlessly on a single Cloud Desktop. All the Lacerte data files were copied exactly on a Cloud Desktop with zero data loss whatsoever.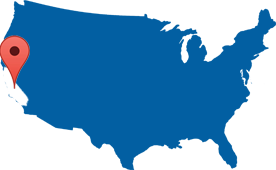 Company Type
Small Tax Practice, San Jose
Industry
Accounting & Tax
How Can Apps4Rent Help?
Talk to our representatives now to help you in offering unique solutions for Lacerte hosting services.
US Toll free: 1-866-716-2040
International: 1-646-506-9354