How an Arizona-Based Company Migrated 40 Mailboxes from GoDaddy to Office 365
Background:
An Arizona-based company wanted to move their mailboxes out of GoDaddy platform to Office 365. They wanted to migrate in batches as per hierarchy-based roles. The company had 40 mailboxes. There was no website, they wanted to migrate just email and important data stored on every OneDrive file.
Challenges:
GoDaddy to Office 365 migrations are relatively complex than migration from other platforms. The company investigated with a lot of vendors to keep their email domain intact. They also had OneDrive files with huge data, and they wanted a seamless migration without any data loss.
Apps4Rent's Solution:
Since they had already selected the Microsoft 365 Business Standard plan, we discussed the CSP offering and explained them how their domain would move to Microsoft from GoDaddy. Apps4Rent's value proposition was put forward. We suggested the company to sign up with us and all their data could continue to be on Microsoft infrastructure. We laid out the action steps to perform migration including mailboxes, contacts, calendars, and OneDrive files.
An organic gardening company based in Tucson, Arizona used GoDaddy servers to host their 40 mailboxes, OneDrive files, and had no website. The complexities of GoDaddy hosting made them search for alternative options. They were looking for some simper solutions. After an independent research, they decided to move to Office 365 platform. The plan selected was Microsoft 365 Business Standard as it sufficed their requirements.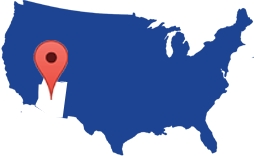 Company Type
Organic Gardening
Industry
Horticulture
How Can Apps4Rent Help?
Talk to our representatives now to help you in offering unique solutions on Azure.
US Toll free: 1-866-716-2040
International: 1-646-506-9354