File Server to Office 365 Migration
Background:
A leading solutions provider in the services sector based in the US was using file servers hosted locally on their premises. They were storing different types of data including documents and files on a legacy system that they had; and were ready for an upgrade. The business was exploring cloud solutions to modernize their operations and workflows. They opted for SharePoint Online as a part of the Office 365 suite.
Migration:
The legacy file server that the organization was using had several drawbacks. As the organization expanded, its operations were becoming increasingly complex and the server could not be scaled up easily to accommodate the increasing volume of data that was being stored and retrieved. Also, the dated architecture prevented them from leveraging modern capabilities that are needed to sustain the business. The business required a solution that would preserve the data integrity after migration and is affordable at the same time. Based on these, requirements, Microsoft 365 was identified as the best solution for migrating the contents of the file server.
Results:
The Microsoft 365 subscription helps the business solve all the problems it had with its legacy file server. With its current plan, the business can accommodate a lot more data than it ever did in the past. Its employees have a lot more flexibility. Not only do they have more applications and services that can complement the features of SharePoint Online, but also access the data from anywhere because of the cloud-based platform.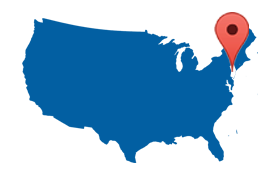 Company Type
Technology services
Industry
IT/ITES
How Can Apps4Rent Help?
Talk to our representatives now to help you in offering unique solutions on Azure.
US Toll free: 1-866-716-2040
International: 1-646-506-9354