Dynamics 365 Business Central Implementation for an Energy Company in Latin America
Background
A newly formed energy management company in 2019 that was supported by a leading energy and resources-focused finance company with diverse interests in energy companies in Latin America, and elsewhere was looking for a cloud-based solution with financial modules, CRM, and inventory management The company had 30 employees who were already using the Microsoft Office 365 productivity suite. The nature of their business necessitated the use of strong security capabilities built into the system. Consequently, the company was looking for a demo, along with assistance for implementing such a system with appropriate customizations. The organization purchased a Dynamics 365 subscription for a single user from another provider and implemented Business Central for one legal entity, tried customizing their app, and ran into technical challenges. They needed assistance in making Dynamics 365 Business Central operational for seven legal entities, fix issues with routine operations, and integrate an expense management solution. Consequently, they approached Apps4Rent for help
Apps4Rent's Solution
Apps4Rent product specialists had assessed the organization's unique requirements and suggested that they consider Microsoft 365 Dynamics 365 Business Central Premium for their requirements. After purchasing appropriate Dynamics 365 cloud licenses, the admins were trying to add additional legal entities, connect existing systems and integrate third-party tools with Dynamics 365. The key stakeholders decided to approach Apps4Rent again on realizing that they were unable to overcome the challenges they were facing in the building the system phase. Apps4Rent engineers began providing technical support in areas such as posting entries based on financial years and importing other data, such as expenses, into the system, so that the organization could take full advantage of Dynamics 365.
Results
Apps4Rent engineers were able to troubleshoot the issues that the organization was facing that prevented them from taking full advantage of their Dynamics 365 subscription. Delighted by Apps4Rent service, the organization extended its contract for technical support for another 6 months. They continue to take advantage of Apps4Rent's expertise and are exploring the possibility of increasing the quantity of functional support and scope of the project as more users are added to the system.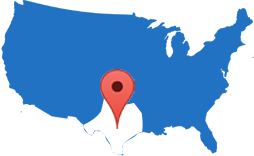 Company Type
Medium Sized Power Generation,
Houston, Texas

Industry
Energy
How Can Apps4Rent Help?
Talk to our representatives now to help you in offering unique solutions for Office 365 migration services.
US Toll Free: 1-866-716-2040
International: 1-646-506-9354