UltraTax CS Professional Suite Migration from Thomson Reuters to Apps4Rent Citrix Desktop
Background:
A New-York based CPA firm was looking for an alternate hosting provider to migrate from Thomson and Reuters CS Citrix environment due to occasional technical issues and service disruptions they were facing. The client needed to move ten years' worth data along with their applications including UltraTax CS (2010-2019), Practice CS, FileCabinet CS, and MS Office Suite to a different hosting service that supported these applications with minimum possible disruption. The Client preferred hosting on the Citrix platform as their users were comfortable with their software suite. They approached Apps4Rent for moving the applications and the associated data to virtual desktops hosted by Apps4Rent.
Apps4Rent's Solution:
Apps4Rent offered the client a choice of plans from two virtualization technologies. Between Microsoft Virtual Desktop and Citrix Virtual Desktop, the client chose the latter as their users had previous experience with that interface. Apps4Rent migrated the client's entire workload from the Thomson and Reuters Citrix environment to Citrix Virtual Desktop hosted by Apps4Rent. The migration process was laborious and challenging but was meticulously managed by Apps4Rent engineers. In addition to the applications that the client was already using, Apps4Rent also helped the client adopt Office 365 ProPlus on their new virtual machines.
Results:
Apps4Rent was able to successfully migrate the client's workloads from their Thomson and Reuters Citrix environment to Apps4Rent hosted Citrix Virtual Desktop. All applications including UltraTax CS (2010-2019), Practice CS, and FileCabinet CS were operational with their Dedicated Gold Citrix Virtual Desktop Plans with Office 365 ProPlus by Apps4Rent. The legacy MS Office Suite data was transferred to the cloud-based Office 365 ProPlus suite. Backup and configuration issues with some of the applications were resolved. The whole project was completed in a small window of 1 week without any downtimes or loss of data. The client was delighted with the outcome as they got better service at about half the price they were paying previously.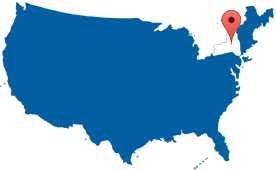 Company Type
New York Based CPA firm
Industry
Tax Preparation and Consulting
How Can Apps4Rent Help?
Talk to our representatives now to help you in offering unique solutions on QuickBooks hosting.
US Toll free: 1-866-716-2040
International: 1-646-506-9354