How can you take full advantage of MS Azure for building innovative apps, if you need to manage the whole set-up, migration and deployment with other complexities at the same time? Companies face the challenge of achieving their objectives as they balance their inexperience with MS Azure and hiring expensive support. We have a deep understanding of the issues faced by our customers. MS Azure helps organizations build successful IT projects, while leaving its management to expert partners like us.
MS Azure cloud services include
Successful companies with high-performing IT assets needs to have a solid transformation strategy. Achieving speed and agility with migration and deployment can be accomplished only through a clear roadmap – a roadmap we will help you to construct. Learn more about our Assessment and Planning Services.
Adapting new technology can be daunting. The challenge lies in the trade off between switching and learning new processes versus the well-known and comfortable, but suboptimal. We will help you to migrate to MS Azure while minimizing or completely eliminating downtime. Your business will experience safe data migration, while maintaining seamless and uninterrupted experience. Our migration services also support Hybrid Deployments, where only a portion of your apps will be migrated to MS Azure. Learn more about our Migration and Deployment Services.
For us, MS Azure Managed services mean enabling you to fully capitalize on all the MS Azure tools, while supporting you across a wide variety of domains – from configuration management, to monitoring or problem resolution through a phone call. You will gain the foundations to deliver exceptional projects in MS Azure with our full support and management of the MS Azure environment. Learn more about our Managed Services
MS Azure contains a plethora of building blocks and tools that can help you recreate your IT infrastructure in the Cloud. You can acquire these through Apps4Rent, with no markup on Microsoft's prices. Here are a few of the commonly used MS Azure components.
| | | | | | |
| --- | --- | --- | --- | --- | --- |
| Active Directory | Azure Redis Cache | Data Lake Analytics | Load Balancer | Scheduler | Stream Analytics |
| API Management | Azure Security Center | Data Lake Store | Log Analytics | Search | Traffic Manager |
| App Service | Backup | DNS | Machine Learning | Service Bus | Virtual Machine Scale Sets |
| Application Gateway | Batch | Document DB | Managed Cache | Service Fabric | Virtual Machines |
| Automation | BizTalk Services | Event Hubs | Media Services | Site Recovery | Virtual Network |
| Azure Active Directory B2C | CDN | ExpressRoute | Mobile Engagement | SQL Data Warehousee | Visual Studio Application Insights |
| Azure AD Domain Services | Cloud Services | Functions | Multi-Factor Authentication | SQL Database | Visual Studio Team Services |
| Azure Container Service | Cognitive Services | HDInsight | Notification Hubs | SQL Server Stretch Database | VPN Gateway |
| Azure DevTest Labs | Data Catalog | HockeyApp | Power BI Embedded | Storage | |
| Azure IoT Hub | Data Factory | Key Vault | Remote App | StorSimple | |
Why Choose Apps4Rent as your MS Azure Partner?
Apps4Rent is a Tier 1 Microsoft Cloud Solutions Provider for Office 265 and MS Azure with more than 10,000 happy customers and over 13 year experience in cloud computing services.
We inspire developers to work at their full potential by managing the entire MS Azure environment and infrastructure. Simplicity is at the centre of our MS Azure managed services.
You can purchase from us all the MS Azure tools at the same rate as offered directly by Microsoft. We don't charge any extra fees for the use of MS Azure products.
We will become your single point of contact for all your MS Azure problems and questions. We offer round-the-clock premium 24/7 support service via e-mail, phone and live chat, with exceptionally low waiting time.
Our clients enjoy peace of mind with our 24/7 threat and performance monitoring tools. We enable organizations to gain a robust cloud environment that is reliably secure and positioned for their success
Our migration planning and competitive pricing, just usage and spend analytics reporting, all collectively contribute to significant savings and cost reductions.
Apps4Rent's MS Azure experts help you with assessment and planning, migration and deployment, managed services, and much more. Recreate your IT infrastructure with Microsoft Cloud services.
We are industry leaders in cloud hosting services. We make on-premise to cloud transition simple and seamless.
Case Studies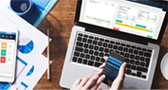 Built To Last: Microsoft Azure Cloud solves server infrastructure challenges
Arizona based telecommunication equipment manufacturer with a roster of 150+ clients found it difficult to manage its server infrastructure. With multiple business units spread across 3 continents and a decentralized decision making structure, the company-wide integration