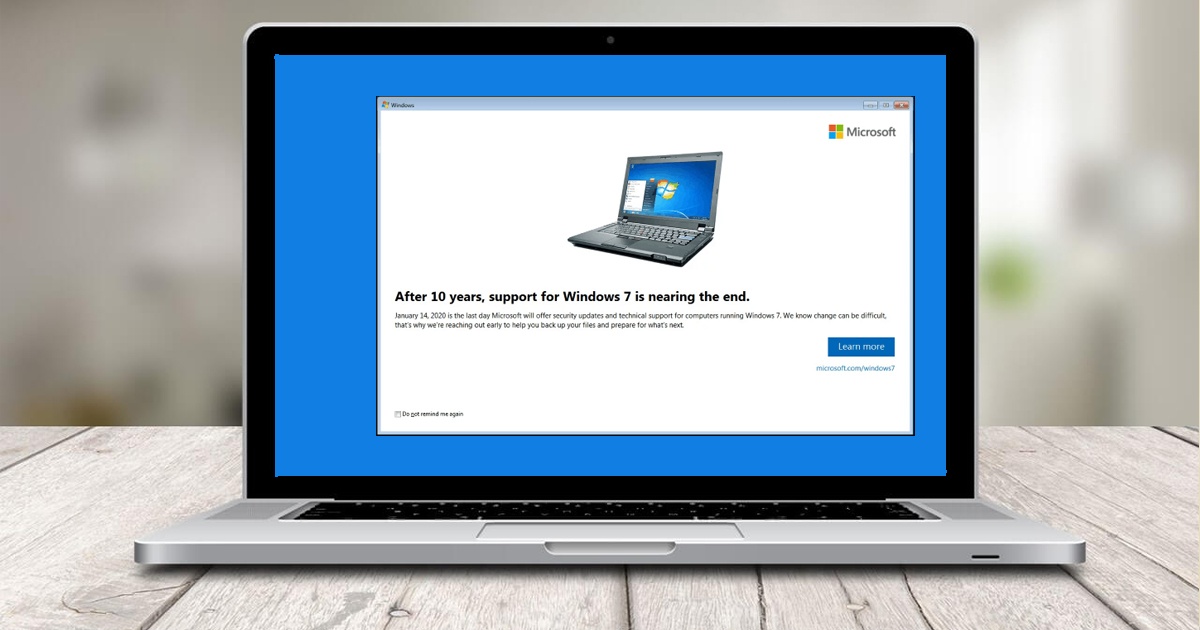 If you are a Windows 7 user, chances are you are receiving notifications about the end of support for the software on January 14, 2020. You are probably aware that it is about time that you consider upgrading to the latest version of the Microsoft operating system, which is Windows 10 at the moment. However, considering the number of devices that still operate Windows 7, Microsoft decided to offer Windows Extended Security Updates (ESU) to provide businesses more time to upgrade their systems. Businesses purchasing the ESU package are essentially purchasing greater leeway in migrating to the latest systems, not escaping the necessity to buy Windows 10.
Why Should Businesses Purchase Windows 7 ESU Package?
When Microsoft launches a software, it provides a commitment to support it for a specific period. In the case of Windows 7, which was released on October 22, 2009, it was 10 years. Consequently, Microsoft has decided to kill the software on 14 January 2020. That means, your system will not receive software updates from Windows Update as you have been thus far.
With ESU, your Windows 7 systems will continue to receive updates till 2023. These security updates will, however, be only critical updates that will be necessary to protect you against malicious attacks. These will not add new features to the existing operating system. So, purchasing ESU is a stop-gap measure, not a substitute for OS upgrade.
Windows 7 Extended Security Updates – What We Need to Do?
Check if you are using Windows 7 Professional or Windows 7 Enterprise. Only these versions are eligible for Windows 7 ESU. There are two ways of purchasing these ESUs. The first is to procure them through the Volume Licensing Service Center (VLSC). Organizations not using volume licensing will have to procure them from a Microsoft CSP partner like Apps4Rent. Windows 7 extended support cost works out to $70 per device if you purchase the ESU from Apps4Rent in 2020 or earlier. The cost of the ESU package will progressively increase with each year leading up to 2023 as per Microsoft's statement.
What Happens If We Don't Purchase ESU for Windows 7 Now?
As Windows 7 Professional and Windows 7 Enterprise end of life draws near, Windows 7 security would be at risk, but the systems would continue to operate. Businesses can purchase ESU later, but they will have to pay for the preceding years also as the security updates will be released cumulatively. Besides, it would defeat the purpose of ESU if you delay the purchase while leaving your systems exposed to security vulnerabilities.
Are There Any Other Alternatives to Use Windows 7?
If you can upgrade your current infrastructure to be compatible with Windows 10 but need to use Windows 7, there is a better alternative than ESU. You can subscribe to Windows Virtual Desktops with Windows 7 installed on them. This includes free Extended Security Updates and can support the legacy applications without having to be installed on your desktops. These Azure hosted machines can be accessed from anywhere and do not require you to make long term commitments like the ESU package.
Using Windows Virtual Desktop
To conclude, we would like to reiterate Microsoft's message to upgrade to the latest operating system. We can understand if you cannot migrate the Windows 10 by 14 January 2020. You can depend on Apps4Rent, a reputed Microsoft CSP, which can assist you with any migration challenge that you might face.
We assist you in procuring Windows 7 ESU for your systems and the Windows Virtual Desktop subscriptions apart from providing 24/7 support via phone, chat, and email. Contact our experts today.