Microsoft Office SharePoint Server (MOSS) is a bundle of great, efficient, and helpful features. When talking about MOSS features one of the highlights is MOSS's InfoPath Forms Services. InfoPath Forms Services is a server technology that makes it possible for people to fill out forms in a Web browser. By managing forms in a central location, you can streamline business processes and improve relations with customers, partners, and suppliers.
For more info on Apps4Rent's hosted email plans:
Hosted Microsoft SharePoint – Plans starting at $8.95 per month. See plans.
Hosted Exchange 2010 – Plans starting at $6.95 per month. See plans.
Mobile SyncMail – Plans starting at $1.95 per month. See plans.
Role of forms in Microsoft SharePoint solutions:
Forms play a significant role in all business process management solutions. The following are just a few examples of the types of business solutions and applications that use InfoPath forms:
Form-driven applications start with a form that is used to gather data and add in other SharePoint functionality to process and report on the data including workflows, reporting, custom Web Pages, and external lists. Examples include a help desk Web site, a procurement center, or an employee hiring center for a human resources department.
Document workflow applications automate document-based business processes. Adding InfoPath forms to workflows lets you gather information from the users at predefined times in the life of the workflow and let users interact with the tasks for that workflow. Examples include contract approval, technical specification review, or processing for legal documents.
Business data applications start with data in an external system that is made available in SharePoint Server through Business Connectivity Services. Data in the external systems is accessible in SharePoint Server through external lists and can be added, viewed, updated, and deleted by using InfoPath forms. Examples include customer relationship management and enterprise resource planning.
Ad hoc business processes can be managed by using SharePoint lists. The forms used for creating, reading, and updating items in these lists can be customized by using InfoPath 2010. Examples include simple issue tracking or tasks lists.
Document information panels use InfoPath forms to display document metadata within the Microsoft Office system client application.
Types of InfoPath forms
The type of InfoPath form is designed will depend on the requirements of the business solution. InfoPath consists of the following two main components:
* InfoPath 2010 is the Office system client application that has the following two modes:

Microsoft InfoPath Designer 2010 is used to create form templates. Form templates define the data structure, appearance, and behavior of a form. After the design process has been completed, form designers publish the form template to SharePoint Server so that users can start filling out forms based on that template.
Microsoft InfoPath Filler 2010 is used to fill out forms that are based on form templates created in InfoPath Designer.
* InfoPath Forms Services in Microsoft SharePoint Server 2010 enables forms to be rendered in the Web browser. It is available as an Enterprise feature of SharePoint Server 2010. Farm administrators configure settings for InfoPath Forms Services on the SharePoint Central Administration Web site.
Key features of InfoPath Forms Services
Custom data validation ensures that users cannot submit forms that contain invalid data.
Customized layout helps simplify the form-filling experience by splitting forms into multiple pages or creating separate views that are optimized for specific users or tasks. Conditional formatting lets you optimize the form-filling experience. For example, you can show or hide fields in the form based on values entered by users.
Data connections to other sources such as SharePoint lists or Web services let you pull supporting, contextual data into your forms.
All in all, by using InfoPath forms in your SharePoint solutions, you can ensure that only valid, good quality data is gathered. InfoPath 2010 achieves this by letting you standardize, customize, and optimize the process of gathering data without writing any code.
Take advantage of SharePoint InfoPath Form Services and other useful features of SharePoint 2013 hosting, SharePoint 2010 hosting, SharePoint Foundation hosting or SharePoint Server 2010 – with shared or dedicated hosting by Apps4Rent. Also see comparison of SharePoint Foundation vs Server 2010. We offer free SharePoint with our hosted exchange plans. Microsoft Office SharePoint Server 2007 or MOSS 2007 is also available.
Depend on Apps4Rent for all your business hosting needs.
Industry leading value based pricing.
Serving over 10,000 business in 50+ countries.
One-stop shop for the full range of hosted Microsoft software.
24/7 support via chat, email and phone.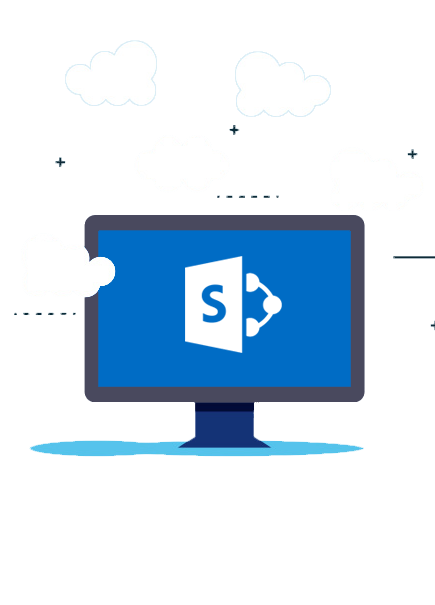 Need help with SharePoint migration? Contact us now.