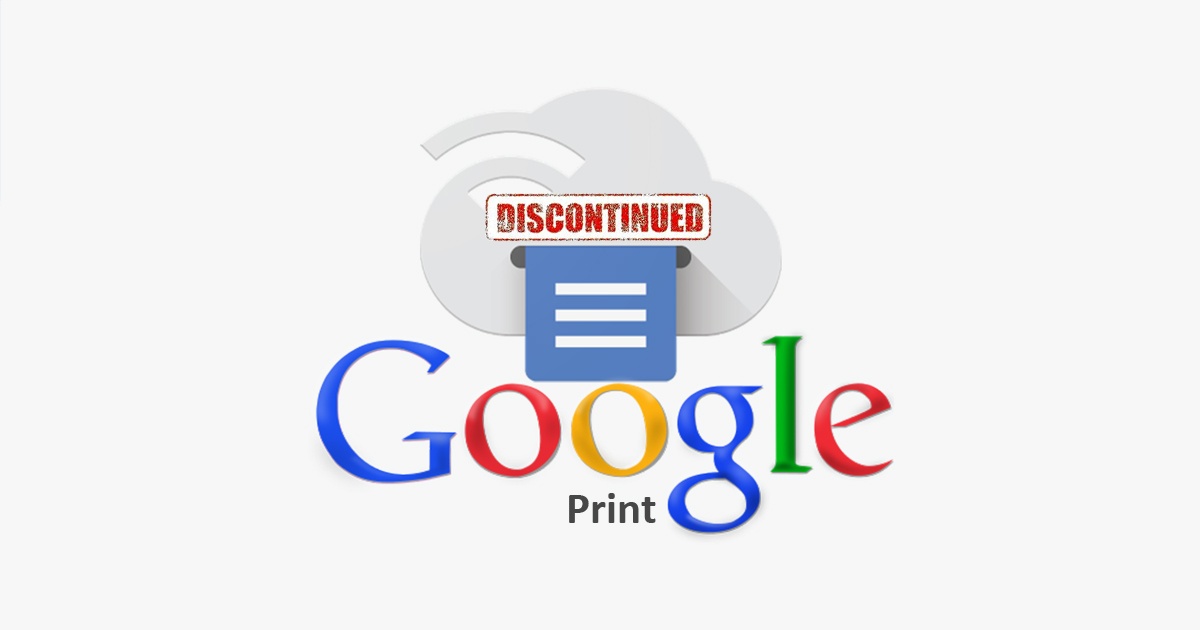 Google has recently announced that it is discontinuing the Cloud Print, its cloud-based printing solution from December 31, 2020. Google has encouraged the patrons of its tool to find other alternatives.
The tool had been in beta stages since 2010 to allow users to print data from its sister applications like Google Docs using printers that are connected to the cloud using an internet network. The software was designed to minimize the dependence on drivers and reduce the complexity of printing especially using mobile devices that had to be connected to the printers for printing documents.
With Google Cloud Print, the organization strived to remove physical barriers in printing materials. In other words, it enables users to print documents on printers from remote locations several miles away so long as they were connected to the internet.
While Chrome OS integrates the capabilities of Cloud Print, the fact that it is not yet a widely used operating system could be a limiting factor in the utility of the features. There are third-party applications that can fill in the void as well.
TSPrint – An App Integrating with QuickBooks
However, the best solution would be to use hosted desktops that can be accessed using any device. These are independent of the operating system and can provide printing solutions that are comparable with conventional printers. They provide secure connections to the print servers and allow RDP printing software like TSPrint to be installed on them.
TSPrint is an application that is specifically designed for remote desktops, VDI and Citrix environments for sending commands to local printers. It does not require drivers, administrators or additional configuration for implementation. It uses print compression technology to increase the throughput speed for executing commands remotely. The plug-and-play software works with any network printer and allows to seamlessly transfer files to local workstations.
Consider a scenario in which a person accessing hosted QuickBooks using a laptop might have to print transaction details on their office printer while traveling. This is possible cloud printing technology provided by software like TSPrint.
Apps4Rent is a premium cloud hosting service provider that can help you access your favorite software whenever and wherever you need. We guarantee 24/7 support over the phone, chat, and email. Contact us to know more. Contact our sales team today to know more.