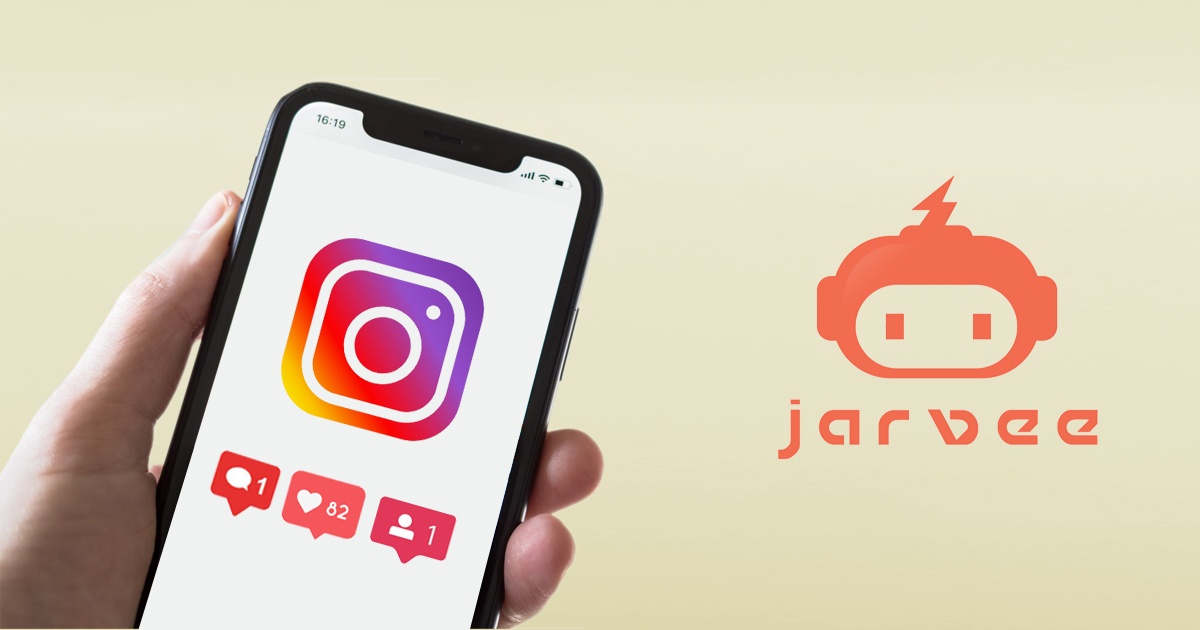 If you use the internet at all, you probably know about Instagram. Instagram is Facebook's image-based social media platform that continues to trend among youngsters and companies targeting them alike.
Nowadays, it has become a status symbol for an individual to have a lot of Instagram followers. People who own profiles with thousands of followers are even termed as Instagram celebrities. The benefit of having a hugely followed Instagram profile extends to companies, too. Companies that cater to target markets like millennials who hang out at platforms like Instagram want to have as many followers as they can. This helps them promote their products to a larger number of potential customers.
When it comes to social media management, Jarvee is one of the popular applications that offers a complete set of tools for social media automation. If you would like to know how you can use Jarvee for Instagram to get more followers for your profile, keep reading.
What is Jarvee?
Jarvee is a social media automation tool that helps you get more followers for your social media accounts. With Jarvee, you can automate all social media tasks such as scheduling posts, sharing images, following pages, and more. It is like hiring a person to handle your social media profiles from start to finish.
What does Jarvee do? How can I use it for Instagram?
It offers automation features for various social media platforms such as Facebook, Twitter, Instagram, Pinterest, LinkedIn, Tumblr, YouTube, and more. In each case, the automation features are specific to the platform in question. For example, with Instagram, you can program Jarvee to follow back or unfollow other profiles, manage direct messages, and so on. You can also automate certain tasks like reposting, commenting, deleting, and liking other profiles' images. Furthermore, you can perform hashtag and user research while automatically deleting those posts that performed poorly in terms of engagement. Finally, with Jarvee for Instagram, you can automatically block out spammers and trolls while deleting negative comments on your posts.
Is Jarvee Free?
Jarvee is not free-of-cost. However, a product that offers you so many features to automate your social media management can only be expected to come for a premium price. Jarvee offers three plans including Starter, Regular, and Professional. The Starter plan is priced at $ 29.95 per month and offers scheduling and automation features for up to 10 social media accounts across the 8 social media platforms (Facebook, Instagram, YouTube, Twitter, LinkedIn, Google+, Pinterest, and Tumblr), the Regular plan ups that to 30 accounts for $49.95 per month, and finally, for those willing to shell out $69.95 per month, the Professional plan can handle up to 70 accounts across those platforms for them. However, you can opt in for a 7-day free trial with any of the three plans.
Why Use Jarvee on Cloud?
For the numerous features and benefits it offers, there is one major caveat with Jarvee – it must continuously keep running on a computer. This means that if you shut down your computer, the Jarvee automation program stops functioning. Unfortunately, if you let your home or office PC run 24/7, you will end up with a (very) hefty electricity bill. Additionally, there are only so many accounts Jarvee can handle at once depending on your computer's specifications. For example, if you have the RAM to handle only 10 social media accounts, then that is all Jarvee can manage. For any more accounts, you will need to acquire more RAM and processing power. Therefore, running Jarvee on your physical computers can be expensive and inefficient.
So, what is the solution? A Jarvee VPS, of course.
Setting up Jarvee on a virtual private server (VPS) has many benefits. If you use Jarvee on a cloud desktop, you gain all the benefits of running Jarvee 24/7 without a huge electricity bill and unnecessary hardware expenditure. Apps4Rent offers virtual desktops for running Jarvee which provide you with all the benefits of running the application in addition to unparalleled accessibility. With cloud desktops, not only can you run Jarvee without breaks, but you can also access the program anytime from anywhere. This feature is quite beneficial if you are someone who travels a lot as then Jarvee will not be tied to your desktop computer at home or workplace.
A lot of influencers and travel bloggers may appreciate this functionality of cloud desktops as they can continue updating their Instagram profiles from anywhere. With a Jarvee VPS, you can decide or edit the posts you want to promote, the profiles you want to follow, and the posts you want to delete, anytime. Also, because the cloud desktops are running 24/7, Jarvee will keep running for your profile without interruptions.
Final thoughts on using Jarvee VPS
So, with a Jarvee VPS, you can completely rid yourself of the hassles of having to manage your Instagram account. Also, you can run Jarvee for Instagram on Apps4Rent's cloud desktops for as many accounts as you want simultaneously. Apps4Rent's Jarvee pricing offer you the flexibility to scale up or scale down at a moment's notice. All you need to do is set it up as per your needs and we shall take care of the rest.
You can simply host Jarvee on a virtual desktop and go on a vacation while your Instagram followers' count continues to increase. And in case of any issues you face any time, you can just give us a call and our qualified technicians shall take care of your issue at the soonest.
If you are looking to boost your Instagram followers with Jarvee, give us a call today!