Many people use OBS on the cloud for streaming for various advantages cloud or hosted solution offers compared to streaming from a local desktop or laptop. One of the advantages is 24*7 streaming using OBS on the cloud. However, when a user disconnects the remote or RDP access to the remote desktop on the cloud, the audio streaming stops, while video streams continuously without any issue. This happens when the stream source is Media, a file on a remote desktop or Browser. Audio disconnection happens due to redirected audio device in the virtual desktop when you connect to RDP with audio redirection enabled.
Why Does This Happen?
When you check for playback and recording devices, you will see "Remote Audio" in the play back and recording section as shown below. Once the RDP disconnects, the Remote audio in sound settings within VM disappears, and hence, the stream's audio stops working while videos continue to stream.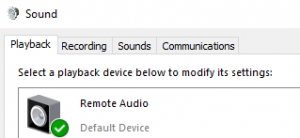 Solution
The solution to this problem is to create a virtual cable within the cloud or remote desktop. The virtual audio cable can continue sourcing the audio, even after you disconnect the session.
Once the cable is created, login again to the remote or virtual desktop, and this time, click on "Show options". And then click on the "Local resources" tab.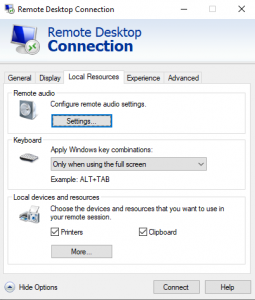 Click on "Settings" in the "Remote Audio" section and then click on "Settings". Select option "Play on remote computer" and then click on connect.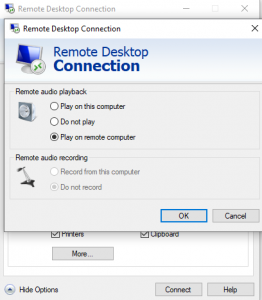 After connection to the virtual/remote desktop, right-click the volume icon in your system tray and then click the "Sounds".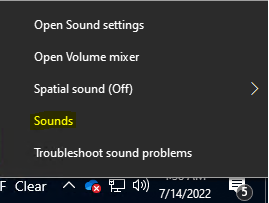 Switch to "Recording" and "Playback" and you see cable now, instead of "Remote Audio".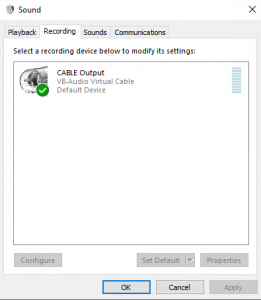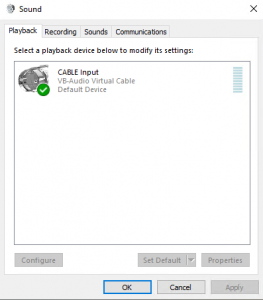 Now start streaming in OBS again. You will notice that the audio stream will not stop even when you disconnect the remote or virtual desktop.
Apps4Rent Can Help in Configuring Virtual Cables
Apps4Rent offers virtual/remote desktops on the cloud which are scalable based on your requirement for hosted OBS wherein we can configure the virtual cables for you. Since the virtual/remote desktop is on the cloud, it can be accessed from any local PC/laptop, Windows, or Mac, which has internet connectivity. No configuration change is required on your local PC/laptop. Call, chat or email our virtual/remote desktop specialists, available 24/7 for assistance.