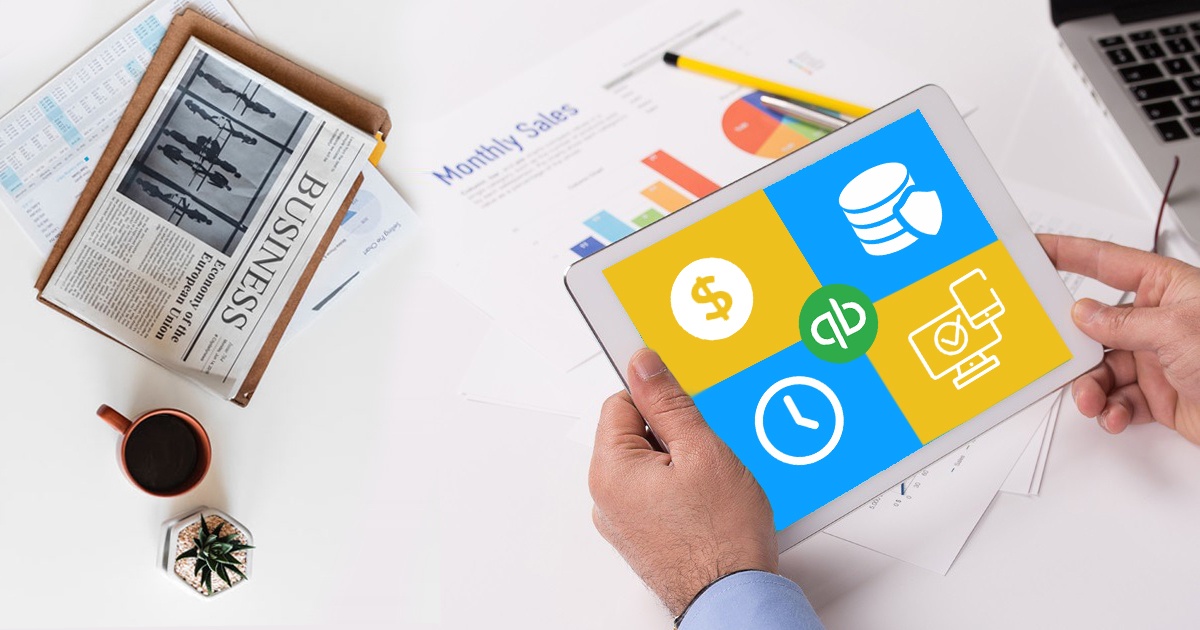 Efficiency is the name of the game in today's cut-throat business scenario and the tech-savvy holds all the aces. Technology has enabled even small players to compete with established organizations by resource optimization. One of the best ways of cutting costs is by using the right software to manage daily operations. QuickBooks is one of the most preferred software for handling accounts and other related operations. It is available in the online and desktop versions with the latter offering additional features but requiring installation on a local system. To counterbalance this disadvantage, it is offered as a hosted version. In this blog, we walk you through the characteristics of the best QuickBooks Cloud Desktop Hosting services.
What Does the Best QuickBooks Cloud Desktop Hosting Services Offer?
Hosting service providers install QuickBooks on their servers and provide access to client data and files using the internet. In other words, QuickBooks Desktop is available like QuickBooks Online from anywhere without requiring installation on a local machine with all the features of the traditional QuickBooks software. Besides, the hosting service provider includes additional services that Intuit may not be able to provide. Below are some of the most important features that the best QuickBooks Cloud Desktop hosting providers include as a part of their service.
1. Flexible Pricing Plans
The best QuickBooks Cloud Desktop Hosting providers offer several plans for hosting QuickBooks in the cloud. These plans provide flexibility in terms of licenses and payment frequencies. With hosted QuickBooks Desktop, users do not have to commit to their plans for long durations. The pay as you go service is particularly ideal for small and medium businesses that have limited resources that cannot be plowed into infrastructure.
2. Data Security
With QuickBooks cloud hosting, client data is stored on the secure servers of the hosting service provider. These servers have a host of security features that are impractical to be replicated on laptops, desktops, and other on-premises devices. Similarly, there are robust measures for data backup and recovery that most of the best QuickBooks Cloud Desktop hosting providers include as a part of their SLA. The data is always accessed through the internet using encrypted transfer protocols. Besides, admins can provide varying degrees of authorization to different users to ensure privacy while preventing unauthorized access to organization data on the hosted QuickBooks Desktop versions.
3. Superior Compatibility
With QuickBooks hosting, it is possible to access any QuickBooks Desktop version, which is compatible only on PCs with any device including smartphones, Macs and tablets. The user interface remains the same regardless of the device making it convenient to work seamlessly from anywhere at any time. This means, depending on the QuickBooks version, there can be virtually an unlimited number of users accessing the same software from different devices. More importantly, hosted QuickBooks desktop supports several third-party integrations that can significantly enhance the performance, utility, and functionality of the software. Businesses can use specialized applications for tasks like inventory and data management, CRM, time tracking and other applications that may not be a part of their QuickBooks Desktop license.
4. Round-the-Clock Availability
With remote access to hosted QuickBooks Desktop, users do not have to be physically present in the office to access their files. Users can access their files at any given hour should the need arise. This is particularly important for organizations with employees working in different shifts or across different time zones. Changes will get reflected instantaneously ensuring that the latest data is available to everyone at all times. The round-the-clock availability applies not only to data but support and services as well. Many hosting service providers have dedicated teams providing round-the-clock support for resolving technical issues.
So…How to Decide on a QuickBooks Hosting Provider?
QuickBooks is undoubtedly one of the best accounting software available for businesses of all sizes. It might not be a long shot to state that a significant number of confusions with regards to QuickBooks are caused due to over choice rather than the lack of features.
With the best QuickBooks Cloud Desktop hosting solutions, that should no longer be a problem as clients do not have to compromise between the accessibility of QuickBooks Online and the power of QuickBooks Desktop. Hosted QuickBooks Desktop combines the best of both worlds. As a certified Intuit partner, Apps4Rent is one of a handful of Intuit authorized QuickBooks Solutions Providers. Contact us to know how we can assist you.