Corporate IT is slowly but surely embracing the influx of cloud storage solutions. Most public cloud service providers, such as Amazon and Microsoft offer different types of storage solutions for different uses. While most individuals and companies that use Amazon Web Services would have used Simple Storage Service (or AWS S3) at some point, many businesses are either switching to Microsoft services or using them in combination with AWS. In this article, let us explore how to migrate from Amazon S3 to Microsoft cloud solutions.
Why Prefer Microsoft Office 365/ Azure Over AWS S3?
AWS S3 is designed to store, protect, and retrieve "objects", such as documents, photos, videos, and other file types in "buckets". Many of these files can be stored in SharePoint Online/ OneDrive for Business that is available with Office 365. Here are some of the advantages of switching to Microsoft cloud services from AWS S3.
Many businesses find Microsoft pricing to be more favorable than AWS S3 pricing in certain scenarios. For example, in AWS there are charges for changing S3 storage types that are waived off in Azure.
Platforms such as SharePoint Online and OneDrive for Business have inherent data loss prevention and compliance controls that can be implemented using policies in the Microsoft 365 Compliance Center. These make many Microsoft cloud services more secure than AWS.
Microsoft offers cloud services for free or at highly discounted rates for Non-Profits and Educational Institutions.
Many enterprises that already have on-premises Windows Server and SQL Server licenses can move their workloads to Azure at no additional cost with Azure Hybrid Benefit for maximizing their savings.
How to Move Data from AWS S3 To Microsoft Cloud Storage?
The migration path from AWS S3 to Microsoft services depends on various factors, such as the type of workloads, the storage tier, and pricing considerations. Here are some ways to move data from AWS S3 to Microsoft.
Migration from AWS S3 to Azure Blob Storage

Azure Blob Storage is the object storage solution by Microsoft that corresponds to AWS S3. The simplest method to migrate data from AWS S3 to Azure Storage is using AzCopy. The AzCopy v10 data transfer utility can be used to copy ASW S3 buckets to Azure Blob Storage.

Migration from AWS S3 to Azure Data Factory

In some cases, it would be ideal to migrate AWS S3 data content to Azure Data Factory. As a fully managed Platform-as-a-Service (PaaS) solution, it provides additional benefits, such as a built-in monitoring dashboard, code-free authoring experience, improved scalability, ability to use Azure Integration Runtime (IR), support for one-time historical load or schedule incremental load, and integration with Azure Key Vault.

Migration from AWS S3 to SharePoint

Some businesses might prefer to use the data stored in AWS S3 in Office 365/ Microsoft 365 rather than in Azure. This can be done with SharePoint Online. SharePoint External Lists can be used to import data AWS S3 feeds using an API Server or connector.
Apps4Rent Can Help Migrate Data from AWS S3 to Microsoft Cloud Solutions
Although hybrid cloud deployments have their benefits, using Azure and other Microsoft cloud solutions for all workloads could reduce complexity, improve productivity, and result in greater savings. As a Tier 1 Microsoft CSP, Apps4Rent can help businesses adopt Microsoft cloud products such as office 365, Dynamics 365, and Azure services. We provide a wide range of consulting, migration, and management services for businesses to maximize the value of their IT investments and manage costs, governance, and risks. Contact our Microsoft-certified Azure and Office 365 consultants available 24/7 via phone, chat, and email for assistance.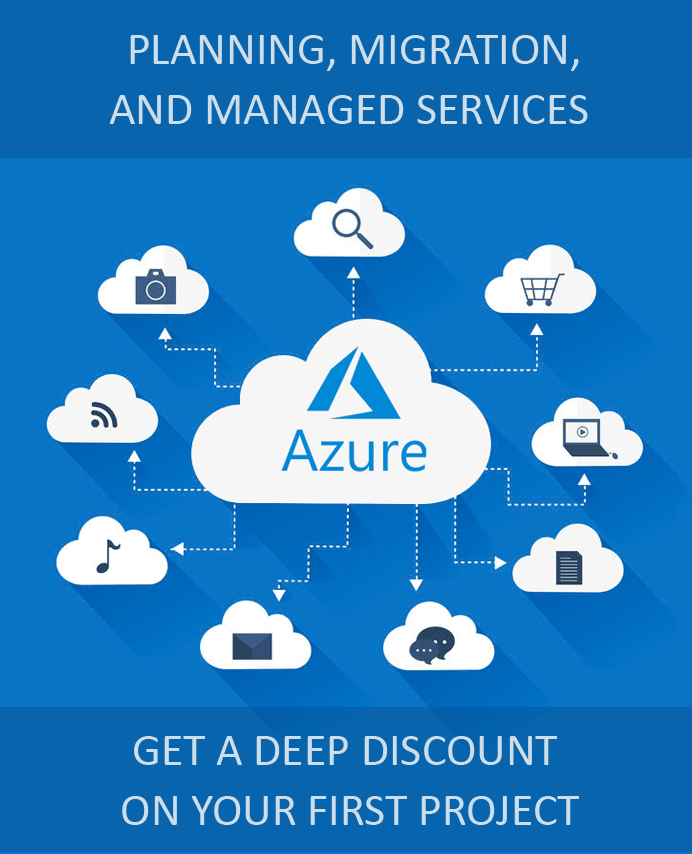 Looking for help with Azure?
Our Azure experts can help you.