Microsoft Windows Virtual Desktop (WVD) for Government Community Cloud (GCC) is the advanced way for organizations working for the US government and defense to leverage the power of cloud technology. WVD provides secure desktops for handling sensitive information that government organizations and employees mostly deal with. WVD is now available for Azure US Government regions. In this article, let's discuss how Azure WVD seamlessly makes for an ideal choice for the US government and defense.
What is Azure Government?
Azure Government is a mission-critical cloud environment designed to provide US government customers and their partners with breakthrough innovation. Only US federal, state, local, and tribal government bodies and their partner organizations have access to this dedicated cloud. Screened Microsoft professionals operate it to ensure security for your organization's customer content. Azure Government offers customers the ability to meet critical government compliance requirements.
What Can You Do with Azure Government?
You can use Azure Government to test and deploy mission-critical apps such as Azure Virtual Machines, Azure DevTest Labs, and Azure SQL Database, along with Azure Load Balancer for high availability and network performance. You can create custom web experiences based on your customers' interests and behavior using Azure App Service, Azure Functions, Azure Cosmos DB, and Azure Logic Apps. Azure Government includes features such as Azure Machine Learning, Azure HDInsight, and Azure Data Lake to help you make informed decisions and create better experiences.
Benefits of WVD for the US Government
Increased Productivity and Efficiency
Windows Virtual Desktop is a cloud offering for desktop virtualization. Professionals working in government and defense can use WVD with GCC. WVD allows you to establish multi-session Windows 10 deployments. You can also optimize Microsoft 365 for enterprise for use in a virtual environment with multi-user access. Alternatively, you can use Windows 7 virtual desktops that come with extended security updates. With Azure's unified management control, you can easily manage Windows 7, Windows 10, and Windows Server apps and deliver on WVD.
Premium Tools
WVD enables government employees to experience the only fully optimized environment for multi-session Windows 10 and Office 365. They can use various local devices such as computers, laptops, and smartphones to reap the benefits of high-end Microsoft Office tools such as Microsoft Teams.
Advanced Threat Detection
WVD has in-built intelligent security features to keep your data secure and compliant with security measures that can proactively diagnose data security issues and take remedial action. You can give Azure AD groups access to Azure WVD resources using access control based on roles to restrict unauthorized access.
Cost Reduction
Windows Virtual Desktop can be combined with various Microsoft 365 or Windows licenses without additional costs in some cases. The costs can further be reduced by resizing VMs and shutting down VMs that aren't in use. Also, Multi-session Windows 10 offers one more option to reduce costs on computing resources.
Simplify Azure Services with Apps4Rent
With the Azure portal, you get an easy-to-use interface that lets you deploy and manage virtual desktops. You can also create objects such as workspace and host pool using Azure Resource Manager. However, migration of your sensitive data and Azure service deployment requires immense IT expertise and experience. The entire process is subject to complications and data loss if the best practices aren't applied. If you are planning to enable a remote workforce, expand your business across new locations, or have a hardware refresh scheduled, this is the best time to consult Apps4Rent. We help you implement, manage, and maintain Microsoft's VDI solution – Windows Virtual Desktop. Apps4Rent is a Tier Microsoft CSP for all Azure services. Feel free to contact our migration experts available 24/7 via phone, chat, and email for hosting plan inquiries.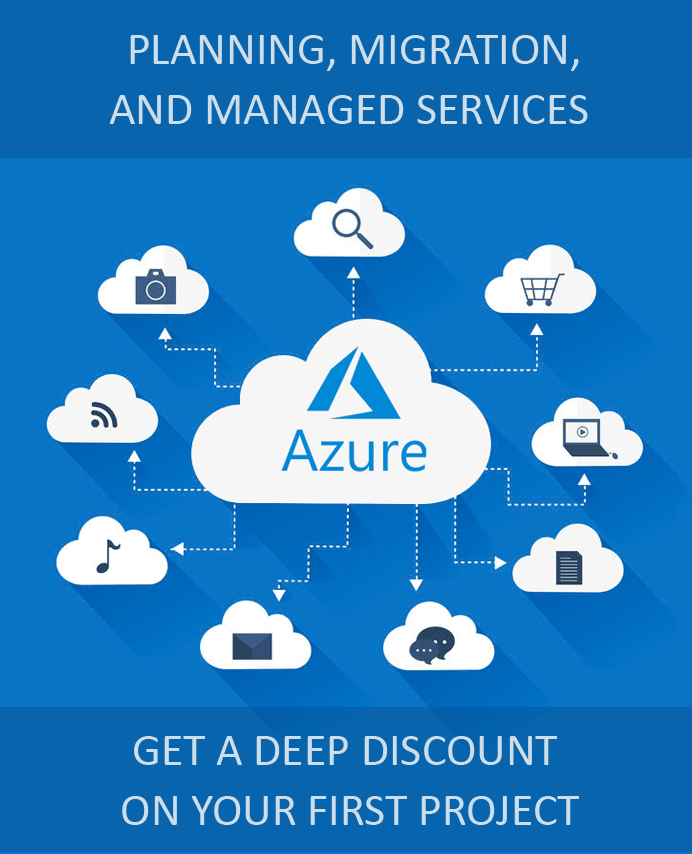 Looking for help with Azure?
Our Azure experts can help you.