Many organizations have started using hybrid deployments that involve the use of their on-premises infrastructure with public cloud resources. One of the most challenging aspects of these deployments is networking. Organizations have to identify means to transfer data packets to and from the on-premises environment and the cloud securely.
Microsoft has provided an elegant solution in Windows Server 2019 by introducing Azure Network Adapter to the on-premises solution. The technology simplifies establishing connections from the on-premises environment with Azure. Let us show you how to set up Azure Network Adapter on Windows Server 2019.
What Is Azure Network Adapter for Windows Server 2019?
Azure Network Adapter is a component of the network extension available in the Windows Admin Center for setting up Point-to-Site VPN with Azure. The technology simplifies the entire configuration process by reducing it to a few clicks. All the heavy lifting, including the gateway configuration and certificate creation, is automated and can be easily performed using the GUI (graphical user interface) of the Windows Admin Center that is used for managing Windows Server 2019.
Why Use Azure Network Adapter with Windows Server 2019?
Here are some of the hybrid deployment scenarios in which Azure Network Adapter can be of help.
You need to connect one-off Windows 2019 servers with Azure.
You are on an edge environment that does not have robust firewalls but need to use advanced cloud features.
Your primary development environment is on Azure, but you need to connect with the on-premises resources for testing and other activities.
How to Set Up Azure Network Adapter for Windows Server 2019?
The process of setting up Azure Network Adapter for Windows Server 2019 can be broadly divided into four stages.
Installing Windows Admin Center and Preparing Microsoft Azure

In this phase, you will have to identify how you will distribute the operation of applications that leverage both Azure and on-premises infrastructure. While installing Windows Admin Center, you will have to ensure that it can access on-premises servers that will connect with Azure. Similarly, you will have to deploy Azure Virtual Network from the Azure Portal for Windows Admin Center to be able to connect the on-premises server with Azure.

Registering On-Premises Server with Azure

Login to Windows Admin Center and register the on-premises Windows 2019 Server with your Azure account. This involves generating a code to register the gateway server with Azure and granting appropriate permissions from the Windows Admin Center settings. The on-premises server will be connected with Azure once the gateway configuration is complete.

Adding Azure Network Adapter

After you have registered the gateway, you can configure the Azure Network Adapter from the Windows Admin Center console using the Add Azure Network Adapter option under Network. This will launch a wizard in which you can enter and review details about your Azure subscription, gateway subnet, authentication certificate type, and other information.

Using and Validating Azure Network Adapter

The status changes to Connected when the wizard completes the configuration. Try pinging an IP address on the gateway subnet from the on-premises server. If you get a response, it is an indication that the Azure Network Adapter has been successfully configured for the Windows Server. You will also notice that there is a new Point-to-Site VPN connection in your Network Connections under the Control Panel.
Apps4Rent Can Help with Azure Solutions
While setting up the Azure Network Adapter for Windows Server 2019 is straightforward, planning the hybrid deployment is trickier. In most cases, you will have to implement load-balancing and network monitoring for scaling up your hybrid infrastructure. In other cases, you will require a site-to-site VPN connection if several on-premises servers have to be used. As a Tier 1 Microsoft CSP, Apps4Rent can help identify and implement the right Azure solutions tailored to cater to your unique requirements. Contact our Azure experts available 24/7 via phone, chat, and email for the best Azure services and plans.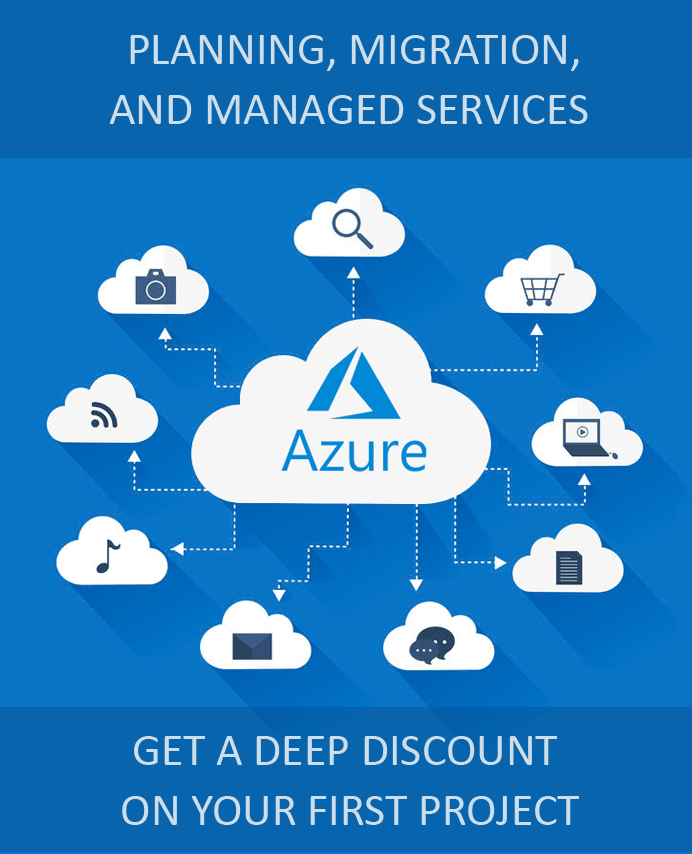 Looking for help with Azure?
Our Azure experts can help you.