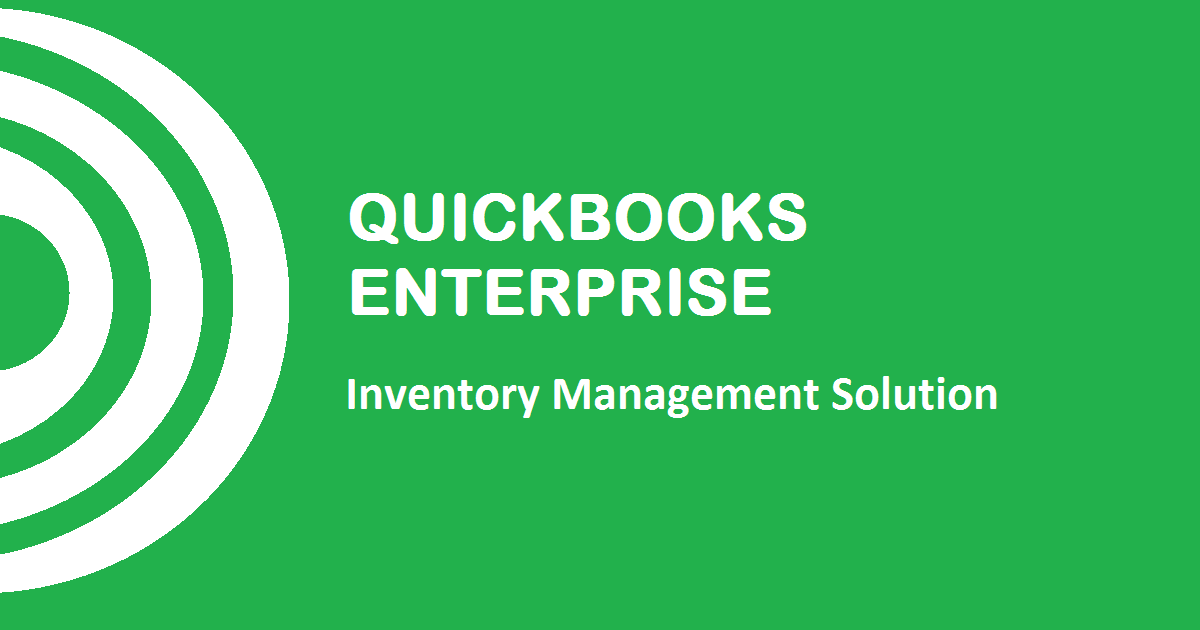 Managing inventories can be a cumbersome task in retail and manufacturing industries. From maintaining records of raw materials in warehouses to identifying stock products ready to be shipped, efficient inventory management is important. This ensures ideal levels of stock supplies for businesses. This could mean simultaneously keeping track of demand and supply of thousands of items on an almost real-time basis to maximize profitability.
With its robust inventory management capacity, QuickBooks Enterprise 20.0 version is designed to help businesses cope with these demands of inventory management efficiently. Here are a few features that make QuickBooks Enterprise 2020 as your panacea to the inventory management.
QuickBooks Enterprise with Advanced Inventory
QuickBooks Enterprise 20.0 is equipped with an Advanced Inventory that has tools to assist businesses with significant decision-making processes to manage operations seamlessly. The order management process can be handled from a central dashboard that has comprehensive data for decision making. From reconciling inventory count to tracking its movement at every step, QuickBooks Enterprise 20.0 includes everything. With a barcode scanner for automating data entry, along with the addition of landed costs for more accurate accounting, the software helps improve the efficiency of inventory operations.
Comprehensive Pick-Pack and Ship Dashboard

Most businesses perform the actions of picking, packing, and shipping simultaneously. QuickBooks Enterprise 20.0 combines the tasks and actions about all the three activities in a unified dashboard. Not only it provides a complete view of the entire sales fulfillment process but it also streamlines the workflow. The instructions for workers are synchronized for picking and packing and reclassifying items appropriately, based on the status of the inventory.

Cycle Count Inventory Tracking

QuickBooks Enterprise 20.0 includes the Cycle Count real-time inventory tracking system that allows businesses to keep track of the count and quantity of stock and their locations. This feature facilitates the coordination of inventory management across different locations and fixes discrepancies between demand and supply before the gap widens.

Organized Order Management

It is possible to classify orders using details like value, order date, and availability. This helps in streamlining the process and improving fulfillment. The status of orders can be checked in real-time and the information can be relayed to workers distributed across warehouses using custom-built pick lists. There is a greater degree of automation with the introduction of the barcode scanner. The inventory employees can use the barcode scanner with the QuickBooks app. This accelerates the inventorying processes and decreases human errors.

Customizable Reporting

There is no one-size-fits-all solution for reporting because no two businesses are the same. Every organization requires reports unique to their needs. With QuickBooks Enterprise 20.0, businesses can derive deep insights into stats such as inventory valuation, stock availability and shortages which are categorically customized according to their specific requirements. These reports provide the flexibility of adding appropriate fields unique to each business.

Inventory Classification and Analysis

A key component of efficient inventory management is analyzing the complex processes that add to the overall functioning. Advanced Inventory in QuickBooks Enterprise 20.0 simplifies this analysis by facilitating the classification of products and materials in the inventory. This can help project trends that can be used to further optimize business processes.
Optimizing QuickBooks Enterprise 20.0 For Your Business
QuickBooks Enterprise offers the most comprehensive inventory management solution yet bringing technologies ranging from one-click processing to mobile barcode scanning for simplifying analysis and reporting. It offers complete control over inventory maintenance and processing on a unified-dashboard that streamlines operations and improves the ease-of-use. Advanced Inventory is the most important aspect that should make QuickBooks Enterprise 2020 as your inventory management solution.
It is worth mentioning that hosted QuickBooks Enterprise 20.0 services by an Intuit authorized QuickBooks hosting service provider such as Apps4Rent can be a compelling option for businesses that need mobility, security, and privacy. You can also purchase QuickBooks Enterprise licenses at promotional pricing from Apps4Rent.
Feel free to call our experts for 24/7 services via phone, chat, and email for any questions on QuickBooks Enterprise hosting or licensing.