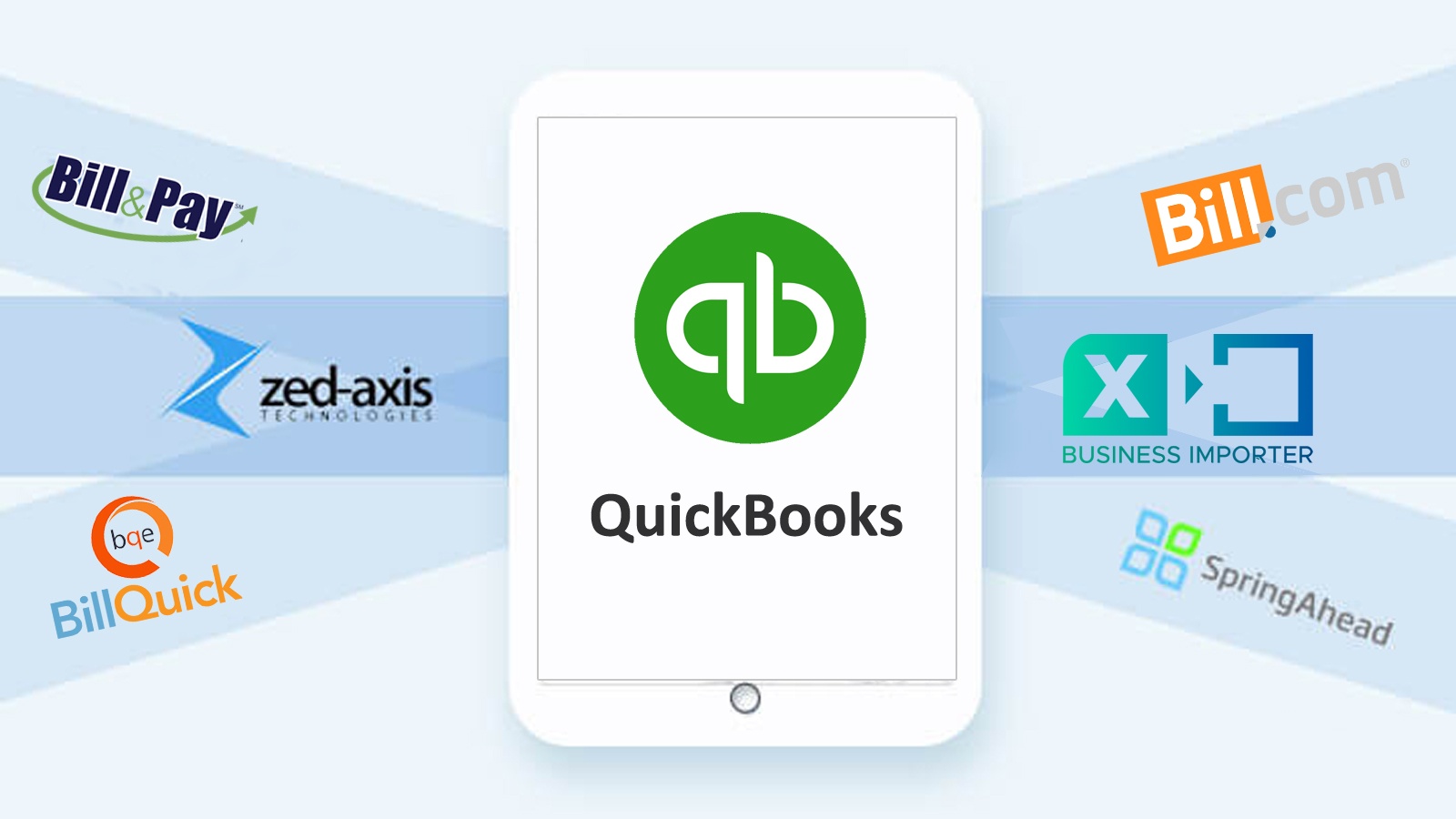 QuickBooks add-ons add muscle to the already formidable accounting software that boasts of affordability, reliability, and a range of built-in features. Third-party apps for QuickBooks increase the productivity of the software suite. There are enhancements for QuickBooks Online as well as QuickBooks Desktop integrations that bridge the gaps in specific capabilities that some business users might require. While some of these add-ons can address the general requirements by performing tasks like automating processes, others might be suitable for businesses operating in specific industries. Inventory management applications can be a good example of such a purpose. These third-party applications can be directly integrated with the QuickBooks account from the QuickBooks App Store.
In this write-up, we will explore 5 Important QuickBooks Add-Ons in the Cloud-based QuickBooks Desktop versions.
QuickBooks Add-Ons in the Cloud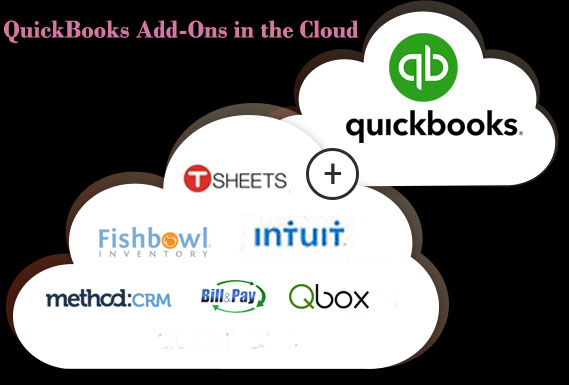 If your business is trying to make the best out of its QuickBooks cloud subscription, here's a list of great add-ons that you should consider to further augment the capabilities of the accounting software.
1. TSheets Time Tracking
It is one of the most popular add-ons for QuickBooks Desktop that allows employees to accurately track the time their employees put in at work. There is provision to record time spent on breaks, and overtime to adjust for billing. Employers can conveniently create schedules, track regular time, overtime, vacation and paid time off of their employees. They can quickly and easily assign tasks to different personnel, track the employees who are on the clock and use GPS to find the exact location if they are traveling. Similarly, employees can access the application on any device of their convenience to register their time at work. Most importantly, the application can be easily integrated with the QuickBooks with a click of a button and sync the details on customers, jobs, classes, service items, and employees.
2. Fishbowl Manufacturing and Fishbowl Warehouse
Fishbowl has developed advanced manufacturing and warehouse management solutions that can be integrated with QuickBooks. These applications are one-time purchases that can be configured with QuickBooks Pro, QuickBooks Premier and QuickBooks Enterprise. With these applications, manufacturers and distributors can keep track of their inventory efficiently and automate manufacturing tasks. With seamless data flow to and from QuickBooks, Fishbowl simplifies order management, warehousing operations, and contact management.
3. Method:CRM
Small and Medium Businesses often find it difficult to handle their leads, vendors and other contact information scattered across different sources. The problem becomes even more acute when there are paying customers and sales involved. Method CRM streamlines many of these processes by integrating seamlessly with QuickBooks. It uses a unique method of syncing with QuickBooks to update shared contact lists in real-time. With the help of cloud technology, information is instantaneously updated across devices running the application.
4. Qbox
Qbox is an application that is specifically designed for QuickBooks Desktop users who need to share and collaborate with remote users. Local copies on the client's desktop can be shared with remote users by automatically synchronizing files with the machines in remote offices. All files that are shared using the software are backed up in the cloud and secured with 256-bit SSL encryption. Qbox helps users access their QuickBooks data when their internet performance may not be optimal. The files will be synchronized when there is sufficient bandwidth. This is particularly useful for Point of Sales system which might have to update the details on a QuickBooks Desktop copy hosted on a remote server.
5. Intuit Field Service Management
Developed by Intuit, it is one of the most deeply integrated applications for both QuickBooks Desktop and QuickBooks Online that can help businesses with scheduling, dispatching and invoicing from a unified interface. The cloud-based application is best suited for businesses in the HVAC, plumbing, electrical, and repair niches. It includes Mobile GPS, Signatures, Inventory, Payment and Payroll integration for scheduling work orders and tracking information such as task status, employee location, equipment service history, inventory, and other relevant data.
Summing Up the Anatomy of QuickBooks Addons in the Cloud
QuickBooks add-ons enhance the business functionality of one of the most widely used accounting software. From tracking time to managing inventory and everything in between, there are add-ons for almost every unique challenge that a business might need to overcome.
QuickBooks add-ons enrich your experience and functionality, making your life much easier. Apart from the five mentioned in the blog, there are many more third-party QuickBooks apps which can work perfectly well in the cloud.
If you are looking to host QuickBooks in the cloud along with your favorite add-on, contact our team right away.