Many enterprises are using business intelligence because it helps them make better decisions by presenting them with valuable insights based on the present and historical data of the enterprise. Furthermore, it provides them with a competitor benchmark so they can make decisions to improve efficiency. Managing petabytes of data and getting valuable insights in few minutes is what makes business intelligence imperative for enterprises.
If your business still uses spreadsheets, database files, and email to share data, then it is time to switch to Power BI. Microsoft Power BI is a leading business intelligence solution that is used for interactive data visualization and analytics. It offers accessibility and flexibility to reconfigure it according to your needs. It joins all data and is decentralized so everyone can focus on metrics important to them. Using it, employees can identify the latest trends, business opportunities, and improve productivity. They will have all the insights on a single dashboard which can help them find solutions faster and make better decisions as they will have all the data sorted in front of them. Let us explore some of the other nuances of using Power BI with Azure.
What Are the Advantages of Integrating Power BI with Azure?
There are the following advantages of integrating Power BI with Azure:
Facilitates Data Exploration

By integrating Power BI with Azure, you can access data from connectors for popular Azure services such as Azure Data Lake Storage, Azure Synapse Analytics, Cosmos DB, etc. Using Azure Synapse Analytics, you can easily model your data and create personalized reports for your business.

Helps Making Decisions with Confidence

Users can explore data and get meaningful answers to questions asked in conversational language. Additionally, admins can take advantage of pre-built report templates for highlighting insights about common applications and Azure services.

Improves Data Performance

By integrating the enterprise BI platform with Azure services, organizations not only reduce complexity through self-service but also unify data estate across Azure and Power BI. It can easily bring insights from any size of data which allows businesses to complete reports. This feature allows you more control over the data.

Strengthens Data Governance and Compliance

One of the main concerns of Enterprises using cloud services is the protection of data. Integrating Power BI with Azure protects your sensitive data. Furthermore, it prevents unauthorized access to meet privacy and customer data protection standards.
How Do Power BI and Microsoft Azure Work Together?
By using Power BI with Microsoft Azure, you can turn your data to your competitive advantage. Furthermore, it allows IT professionals, and analysts to collaborate seamlessly as they have the data to provide insights for the organization. Here are some Azure services that work with Power BI.
Azure Synapse Analytics

Power BI is an industry-leading business intelligence solution that you can use with Azure Synapse Analytics. It allows you to create an engine that enables you to analyze a petabyte of data in seconds. As Power BI and Azure Synapse Analytics are natively integrated, organizations can take advantage of a simple, unified, and scalable experience to analyze data in a holistic and compliant data platform.

Azure Databricks

Azure Databricks provides you with insightful data that you can analyze to identify opportunities. But analyzing so much data can take a lot of time. However, using Power BI you can easily consume the data directory stored in your data lake with the Azure Databricks connector. Furthermore, you can transform data and get insights on the dashboard using Azure Databricks and Power BI. You can easily run multiple analytics workloads seamlessly and collaborate effectively with your team.

Azure Machine Learning

Machine learning is the future of businesses. Nowadays, every enterprise has lots of data and it is becoming difficult for humans to manage and analyze data of this large scale. Power BI has built-in machine learning capabilities which allow the analyst to build machine learning models with few clicks. It will automatically generate reports and insights that include machine learning. It reduces the time to market by accelerating the development of accurate models.
Apps4Rent Can Help Integrate Power BI with Azure
We explained above the advantages of Power BI and how it can benefit your enterprise. There is no doubt that data has all the solutions to your problems, whether you want to make future decisions, marketing campaigns, or identifying opportunities.
As a certified Microsoft Gold partner and provider of managed Azure services, Apps4Rent can help you integrate Power BI with Azure. Our professionals have all the skills and experience that are required for the whole process. We practice and follow the best practices to integrate Power BI with Azure. You can contact our experts 24/7 via chat, email, or phone.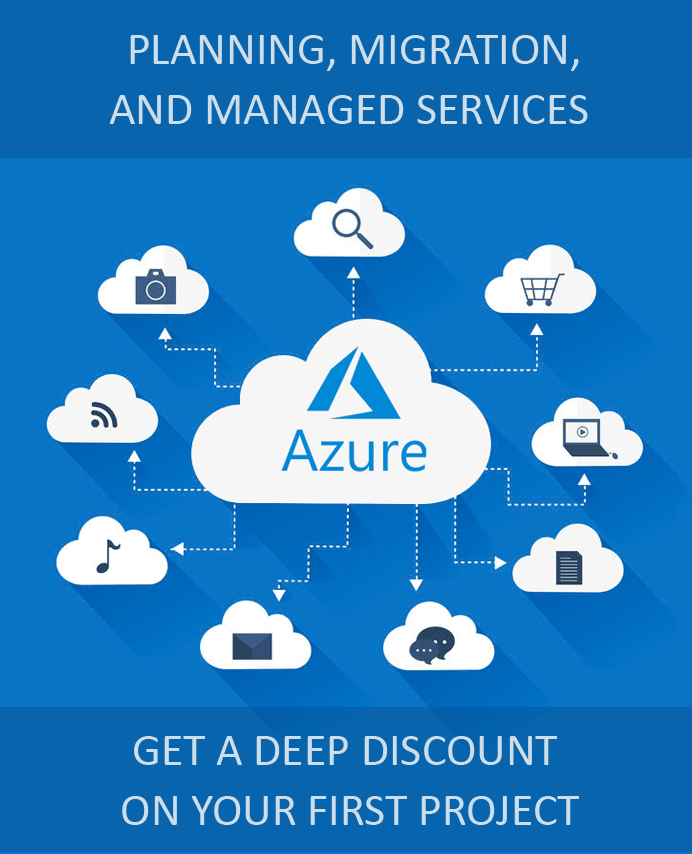 Looking for help with Azure?
Our Azure experts can help you.