Microsoft has developed a revolutionary method that allows multiple-user desktop sessions on its cloud-based managed desktop and application virtualization service called Windows Virtual Desktop (WVD). The Remote Desktop Session Host is capable of permitting several parallel sessions on a single virtual machine, a capability that was previously restricted to Windows Server. The Azure-based Windows Virtual Desktop combines the benefits of Windows Server with the Windows 10 Enterprise Operating System.
Users have more power at their disposal on the familiar Windows 10 environment along with the Office 365 suite while minimizing the resource consumption. Most importantly, WVD can be remotely accessed from any device without compromising on the security of the applications. We will dive into the details of multiple sessions in Windows 10 in the sections that follow.
Session
Based WVD

Dedicated
Bronze WVD

Dedicated
Silver WVD

Dedicated
Gold WVD

Dedicated
Platinum WVD

1 User
Ideal for 1 User
Ideal for 3 User
Ideal for 5 User
Ideal for 15 User
Grid-Powered vCPU
2 vCPU
2 vCPU
8 vCPU
16 vCPU
Fully-Burstable RAM
4 GB RAM
8 GB RAM
16 GB RAM
32 GB RAM
50 GB Space
100 GB Space
100 GB Space
100 GB Space
100 GB Space
$90/Mo. Buy Now
Learn More
$90/Mo.+$35/mo./userBuy Now
Learn More
$155/Mo.+$35/mo./userBuy Now
Learn More
$260/Mo.+$35/mo./userBuy Now
Learn More
$525/Mo.+$35/mo./userBuy Now
Learn More
How Can Windows 10 Multiple Sessions Be Beneficial to Users?
Windows Virtual Desktop is unique in the sense that it is a hybrid between a regular VDI and a Remote Desktop Server Host. Just like the Windows Server Remote Desktop Session Host, it allows users to share resources for lowering operational costs and complexities while increasing flexibility. It simultaneously provides users the familiar unified experience of operating on Windows 10 with Office 365 applications available out of the box on the virtual machines. This allows several users to share the Windows 10 virtual desktops to provide cost-effective solutions for scaling operations.
Which Plans are Required for Multi-Session Windows 10?
The provision for multi-session on Windows 10 is available on Windows 10 Enterprise. It is available with select Microsoft 365 and Office 365 plans. The earliest version that supports multi-session is Windows 10 Enterprise multi-session, version 1809. All later versions including Windows 10 Enterprise multi-session, version 1903 and above available on the Azure gallery support multi-session Windows 10. There is no support from Microsoft for Windows 10 Enterprise multi-session for non-Azure deployments. Look for Windows 10+ Office 365 ProPlus if you need an image with the productivity suite. As of now, the deployments can be managed using supported configuration tools like System Center Configuration Manager 1906 and should be extended to Microsoft Intune in due course of time. Windows 10 multi-session capability requires profile management. Microsoft recommends using FSLogix profile containers to ensure updates and availability of user-profiles for deployments on non-persistent environments and other situations that require profile storage centralization. It is also possible to store user profiles in Azure page blob storage if required.
What is the Eligibility for WVD with Windows 10 Multiple Sessions?
As stated earlier, the multi-session capability on Windows 10 is limited to Windows Virtual Desktop on Azure. Such deployments require an Azure account by default. It is possible to manage the virtualization environment for WVD only through Azure. Additionally, users require compatible Windows or Microsoft 365 licenses. Some of the compatible licenses include Microsoft 365 E3/ E5, Microsoft 365 Business, and Windows 10 Enterprise E3/ E5. Alternatively, businesses can purchase suitable Office 365 plans that include the appropriate licenses to access multiple desktops with Windows 7 and Windows 10.
Looking for multi session Windows 10? Apps4Rent Can Help
Although WVD is the only virtual desktop infrastructure that supports multi-session Windows 10, there is a lot more that it offers than just that. It is one of the most advanced desktops and app virtualization service that is specifically optimized for Office 365 Pro Plus along with Microsoft's venerable security and compliance features like the Enterprise Mobility + Security (EMS) suite.
It is easy to deploy, scale, and manage at affordable costs. As a Microsoft Gold partner, Apps4Rent assists businesses migrate their applications to Azure for an optimal cloud experience. Feel free to know more about WVD from our experts who are available for assistance 24/7 via phone, chat, and email.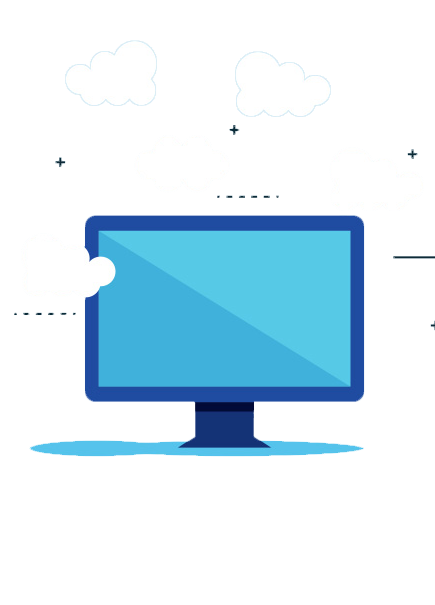 Get Hosted Virtual Desktop from $22/month