Microsoft Azure Stack HCI is a new hyper-converged infrastructure operating system that has gained popularity in recent years. Enterprises have increasingly started adopting the solution for running their production workloads due to its enhanced security, frequent features updates, and high performance. Furthermore, it can be deployed on both Windows and Linux virtual machines within the data center. The enterprises can also deploy it at the edge to leverage existing tools, processes, and skillsets to the maximum possible extent. Let us examine how migrating workloads to Azure Stack HCI can save money and increase efficiency.
What are The Benefits of Azure HCI?
There are the following benefits of Azure Stack HCI:
Complete Hybrid Solution

Do you know that with the Microsoft windows server 2019 license, you get software-defined storage, hypervisor, and networking along with it? On the other hand, if you buy them individually, they can cost 4x of the Azure Stack HCI solution. As these services are OS-integrated, you can move to the cloud seamlessly.

Flexible Architecture

With Azure Stack HCI services, you can start small and grow as you need. You can just start with 2 nodes and can upgrade to 16. Furthermore, it is the only solution that supports true 2 and 3-node switchless solutions. It is very suitable for IoT, ROBO, and SMB environments.

Unbeatable Performance

Compared to other solutions, Azure HCI provides better software performance. Furthermore, it is a solution that provides a complete software stack from guest OS, kernel, hypervisor, to Exchange, SQL, and more. Furthermore, it supports the latest technologies like SSD cache and Intel Optane which offers lower latency and higher efficiency.

Advanced Security

One of the priorities for any enterprise IT infrastructure is security. Hence, it is the best solution for enterprises, thanks to BitLocker for protecting entire volumes, and providing end-to-end encryption. Furthermore, it includes Windows defender Advanced Threat Protection (Microsoft Defender for Endpoint). It provides the best preventive protection and automatic response.

Windows Admin Center

Another great benefit is that you get Windows Admin Center which is a browser-based app. It monitors and manages HCI, hybrid cloud, and server environment from a single GUI console. Furthermore, you can use it in Azure and on-premises. It also supports 3rd-party extensions to add more features such as historical data, disk mapping, system alerts, Azure deployments, and call-home services.
How to Migrate to Azure HCI?
The process of migration is a bit technical, so we always recommend hiring a Microsoft-certified service provider for the migration process. You can migrate to Azure stack HCI on either the existing or new hardware. You can perform this process using Robocopy and Windows PowerShell. Robocopy is a great method for migrating your files from one server to another. It also supports multi-threaded file copy over SMB.
Pre-requisites for Azure Stack HCI Migration
There are the following requirements before you begin the process:
To begin with, you need to make sure that PowerShell is running as Administrator.
You also need to have domain administrator access for both destination and source clusters.
Furthermore, both clusters must be in the same Active Directory. It is required for Kerberos authentication.
These active directories must have GPO (Group Policy Object) to ensure a successful migration.
You also need to know the switch name of the VMs in the source cluster. These names should remain the same on the destination cluster.
You also need to remove the ISO images from source VMs. It can be done using Hyper-V Manager.
It is also imperative to shut down VMs to ensure that the state maintains them throughout the process.
Make sure that Azure HCI supports the versions of source VMS, if not then it will update them as needed.
It is better to create a backup of the source cluster. Also, make a checkpoint in case you want to roll back to the previous state.
Make sure that the hardware on the destination cluster has the same capacity and configuration as the source cluster.
Creating Clusters
Azure Stack HCI OS will first have to be installed on each new server that will be clustered. The operating system can be deployed using one of the methods that are used for deploying other Microsoft operating systems, which include server manufacturer pre-installation, headless deployment using an answer file, system center Virtual Machine Manager (VMM), network or manual deployment. Eventually, clusters can be created using Windows Admin Center or Windows PowerShell.
Migrating Cluster Shared Volumes
All VM VHD, VHDX, and VMCX files will have to be copied from a given Cluster Shared Volume (CSV) to the destination cluster. This is typically done with a PowerShell script that uses Robocopy to copy VM files and their dependent directories and metadata. It is advisable to ensure that there is at least one Cluster Shared Volume (CSV) per cluster node for increased resiliency, performance, and scale of VM workloads.
Options for Migrating Older Virtual Machines
There are two options for handling Windows Server 2008 SP1, Windows Server 2008 R2-SP1, Windows Server 2012, or Windows Server 2012 R2 VMs.
Staged Migration

This is a two-step process that involves migrating these legacy VMs to Windows Server 2012 R2, Windows Server 2016, or Windows Server 2019 and updating their version, and finally copying them to Azure Stack HCI

Copying VM VHDs

Robocopy can be used to copy VM VHDs hosted on Windows 2008 SP1, Windows 2008 R2-SP1, and Windows 2012 to Azure Stack HCI. This method is preferable when Generation 1 VHDs with Generation 1 VMs hosted on Windows 2008 SP1 and Windows 2008 R2-SP1 have to be attached to the new VMs on Azure Stack HCI.
Setting Up Cluster Witness and Validating Azure Stack HCI Clusters
Once the migration is complete, witnesses have to be set up so that nodes do not become unavailable if one of the servers go offline. Then, validation has to be performed to catch hardware or configuration problems. This can be done by running the Validate-DCB tool before placing the clusters in production. Finally, storage and workloads can be deployed on Azure Stack HCI using Windows Admin Center.
Apps4Rent Can Help Migrate workloads to Azure Stack HCI
When enterprises migrate workloads to Azure stack HCI, they can take advantage of the advanced security, flexibility, and features of Azure. However, it advanced technical skills for a successful migration.
As a certified Microsoft Gold partner and provider of managed Azure services, Apps4Rent follows all the best practices to help migrate your company's workload to Azure Stack HCI. Contact our experts, who are available 24/7 via email, chat, and phone to provide you migration assistance.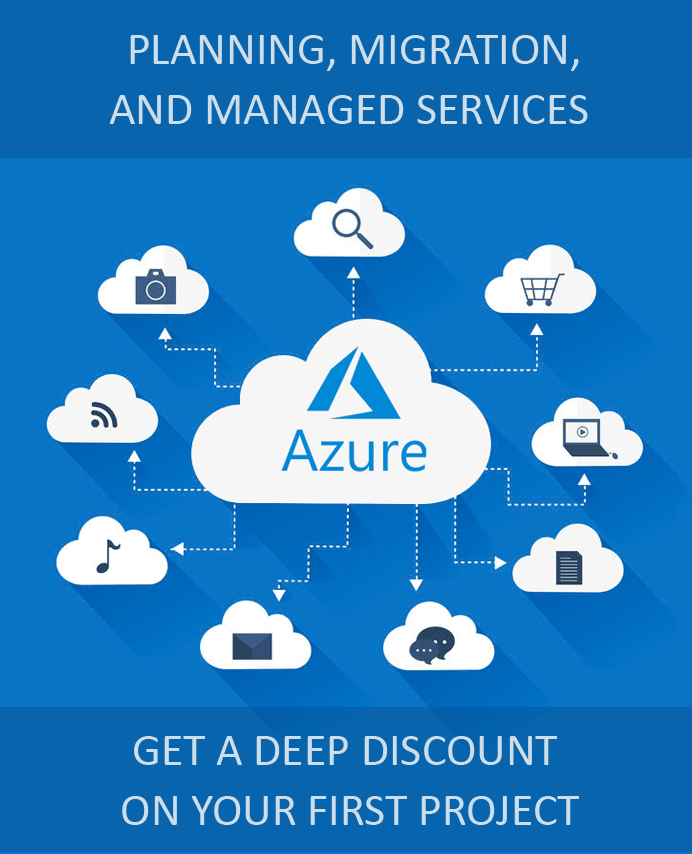 Looking for help with Azure?
Our Azure experts can help you.