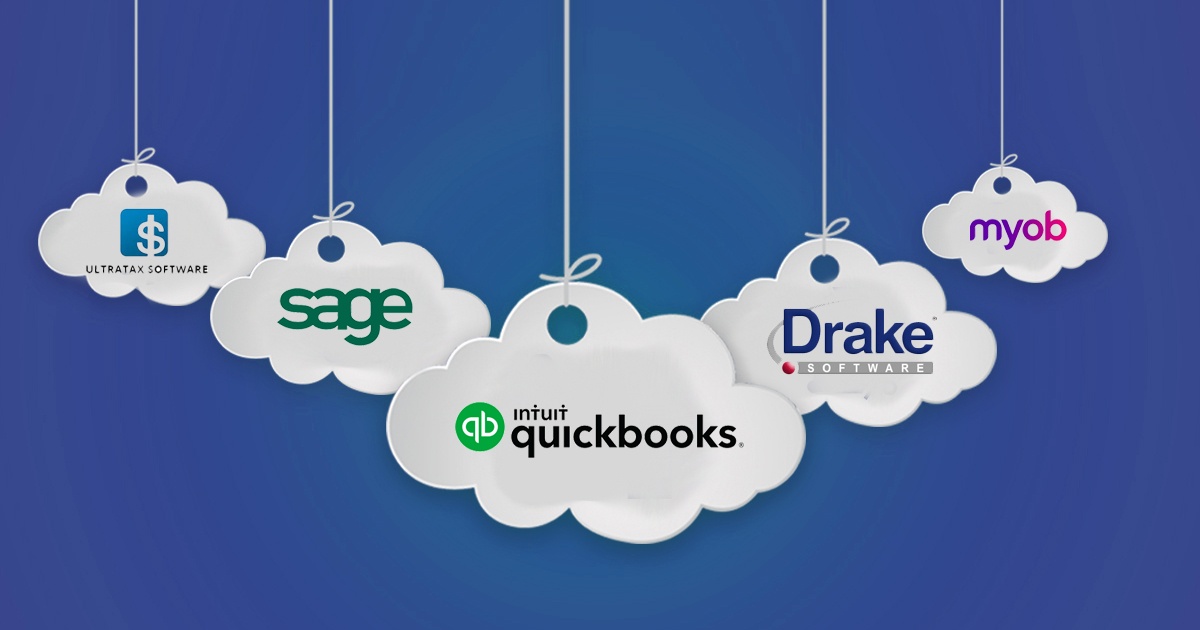 Cloud accounting software is becoming more and more popular every day. Have you wondered why are businesses shifting their accounting applications to the cloud? To answer your question, it is because cloud-based accounting software offers a plethora of benefits and is much more cost-effective. Keep reading to know about some key features of cloud-based accounting software which make them worth your time and investment.
Work from anywhere, anytime
Cloud-based accounting software
hosts your files and information on the cloud instead of your desktop. Hence, no matter what device you are using including Windows PC, Mac, Android or iOS devices, Chromebooks., and more. You always have access to your data if you are connected to the internet from anywhere. This is by far the biggest benefit of cloud accounting applications compared to desktop accounting software. Additionally, cloud systems offer cross-platform compatibility as they are situated inside a virtual machine.
Automatic backups of your data
When you subscribe to a cloud-based accounting software suite, you receive the benefit of having your data backed up frequently. In the event of a disaster, you can simply use a backup and restore your data without any disruption in business. This is a much safer alternative to your desktop accounting software which requires manual backups. If you forget to back up your files, you are always under vulnerable to data losses given the unpredictability of the environment.
Pay only for what you use
When you purchase the lifetime license for any software application, you have no choice but to try and use it for as long as you can. With cloud-based accounting software, there is no such limitation. Your payment is restricted to your usage. If one day you decide to not use your cloud accounting software anymore, just contact your solutions provider and cancel your subscription. It's that simple. Similarly, you can always upgrade your version of cloud accounting software as your business requirements increase.
Flexibility of scaling/descaling
Your business requirements change with time. You can start with a single user on the cloud desktop but keep adding users as per the requirements. Similarly, you can subtract users once your requirement is over. There is a lot of flexibility with cloud accounting software in terms of adding resources like RAM, vCPU, vGPU. With cloud accounting, there is no limit to scale up.
Better protection against malware
If you use a desktop-based accounting application, your information and data are both at risk of being corrupted, infected, or destroyed if your computer suffers a virus attack. However, if you rely on a cloud-based version of the accounting software, this no longer would remain a concern because the files are not hosted on your device, so they will not be affected even if your device is.
Prompt technical support
While using any software, it is only natural to run into dead ends where you get stuck and waste hours trying to figure out a solution. With cloud-based accounting software, you don't have to suffer as such because most cloud solutions providers offer 24/7 technical support. Most of the cloud accounting service providers claim to offer round-the-clock support, but only a few provide real support like Apps4Rent. Thus, with
cloud accounting
software, help is just a call away. You can always be assured that you are not alone when it comes to handling and troubleshooting your accounting IT woes
Access real-time data
When working on your accounts, you want the latest data pertaining to your business so you can report the correct financial figures. Cloud-based accounting software such as QuickBooks, Sage/Peachtree, MYOB can automatically update their figures if you have linked it with your financial system. This is convenient because you can access and work with the latest data without having to manually update them from your bank accounts to cloud accounting software records.
Enable workflow automation
Cloud-based accounting software also can be configured to integrate with other applications to automate workflows. For instance, you can configure your
QuickBooks on the cloud
to work with Office 365 Exchange Online which allows you to create a new customer record in QuickBooks automatically when an email from a new sender is received on your Office 365 Outlook client.
Collaborate with ease
Cloud-based accounting software allows multiple users to work on the same file together. This is a crucial functionality because there may be cases when you simply want to input the financial information of your business and have someone else calculate the final figures (like your chartered accountant, for example). In such cases, you can share the file in which you have input your financial details with them, and they can access it to edit and compute the figures. All the while, you remain in full control of your information and can assign/revoke privileges as you need. Thus, to put it together cloud-based accounting software simply offers you a better deal. It is safer, more cost-effective, and overall more versatile compared to its desktop-based counterparts. If you are still relying on desktop accounting software and wish to move to the cloud, contact our experts today!