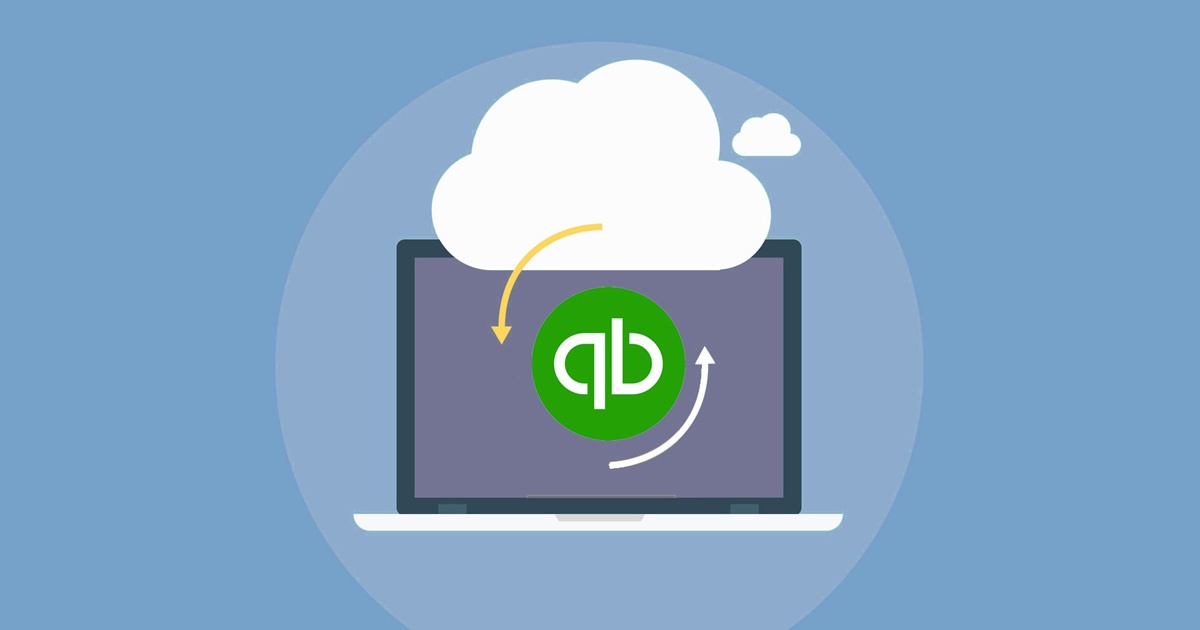 If you own a business, you know how crucial your financial information is. For any business, if their financial information is at stake, that could spell disaster for the company itself as well as for their stakeholders. Because accounting data is at the heart of financial decision making, it makes sense to safeguard it the best you can. In this article, we will discuss why QuickBooks Cloud Backup is your best bet when it comes to protecting and restoring your QuickBooks Data.
QuickBooks Backup – Local or Cloud?
One of the first questions you must answer is whether you have QuickBooks running on a local system or in the cloud? QuickBooks offers true SaaS editions of the product such as QuickBooks Online as well as desktop-based clients like QuickBooks Pro and QuickBooks Premier with a subscription-based pricing model (such as QuickBooks Enterprise). If you are using a desktop-based version of QuickBooks (which does not have a subscription-based pricing model), you will need to perform your QB data backup by yourself, because all the data records are stored in your system. Additionally, the issue with a locally hosted QuickBooks is that if you face unforeseen circumstances like power cuts or surges, your computer may be damaged which could prohibit you from accessing and using your QuickBooks data. However, if you opt for a cloud-based version of QuickBooks like QuickBooks Premier or QuickBooks Enterprise by Apps4Rent, we shall automatically take care of your data backups and you can access them from any system if it is connected to the internet.
QuickBooks Cloud Backup Service
Intuit acknowledges that when it comes to financial and accounting data, backups are the most important factor. Hence, it offers the QuickBooks Online Backup service with several editions of QuickBooks including QuickBooks Pro Plus, QuickBooks Enterprise, and QuickBooks Premier Plus. QuickBooks Cloud Backup also goes by the name of the Intuit Data Protect. Some QuickBooks editions include Intuit Data Protect service at no extra cost while some others charge on an average of $5 – $10 per month.
Why Backup Is Better With Cloud Based QuickBooks?
To avoid data loss, you must regularly backup QuickBooks data for all your accounts. Unfortunately, as a businessperson, you may forget to perform regular data backups. This negligence puts your QuickBooks data at risk. If your computer is affected by any malicious software (malware) such as spyware, keyloggers, trojans, or ransomware, you could potentially lose access to all your data. Moreover, if you did not retain backups of the data on removable storage devices and/or in the cloud, the damage could be irreversible.
However, if you opt for cloud-based QuickBooks hosting, not only is your QuickBooks data accessible to you from anywhere (provided you have internet connectivity), but it is also stored in the cloud instead of your local system. In the event of any malware attack, your attacker will not know where the QuickBooks data is stored, and hence there is nothing they can do to destroy or steal it. Therefore, opting for a QuickBooks backup significantly reduces the chances of your accounting information falling into wrong hands or being corrupted and destroyed.
QuickBooks on Cloud Desktops
If you don't want to ever worry about losing your QuickBooks data or having to backup QuickBooks, consider getting hosted QuickBooks on cloud desktops. Apps4Rent offers an array of QuickBooks hosting plans to suit your business requirements. Aside from the periodic QuickBooks cloud backup that would be automatically performed for you, with cloud-hosted QuickBooks on virtual desktops, you can enjoy several benefits such as:
Run any edition of QuickBooks such as QuickBooks Pro or QuickBooks Premier or even QuickBooks Enterprise on the cloud desktop. You may either bring your own license (BYOL) or acquire one from Apps4Rent at a promotional price.
Add QuickBooks applications to your hosted QuickBooks such as TSheets, Expensify, Wasp, First Pay, and more to customize your QuickBooks functionality according to business demand at no extra cost. QuickBooks integrations with the mentioned apps is very easy and simple.
Have your QuickBooks data backed up automatically every night, so you don't have to worry about losing your QB data, because backup on cloud eliminates all such possibilities.
Run other applications such as Office 365 on the cloud desktop that integrates with QuickBooks, so you can have all the benefits of a dedicated physical computer without needing to buy any hardware.
Access your QuickBooks data from anywhere, anytime since

QuickBooks cloud

is delivered to you over the internet, so you are not tied to your desktop or office.
Enjoy enhanced security against online threats and malware since Apps4Rent's cloud desktops come with best-of-breed firewall and anti-virus applications.
Upgrade to a higher-level plan as and when you need more computing power and resources to handle accounting for a greater number of users on QuickBooks.
Losing your QuickBooks data could spell the doom for your business. Luckily, by choosing cloud based QuickBooks, you can do away with all your backup concerns and focus on building your business.
To move to cloud based QuickBooks, get in touch with us today!