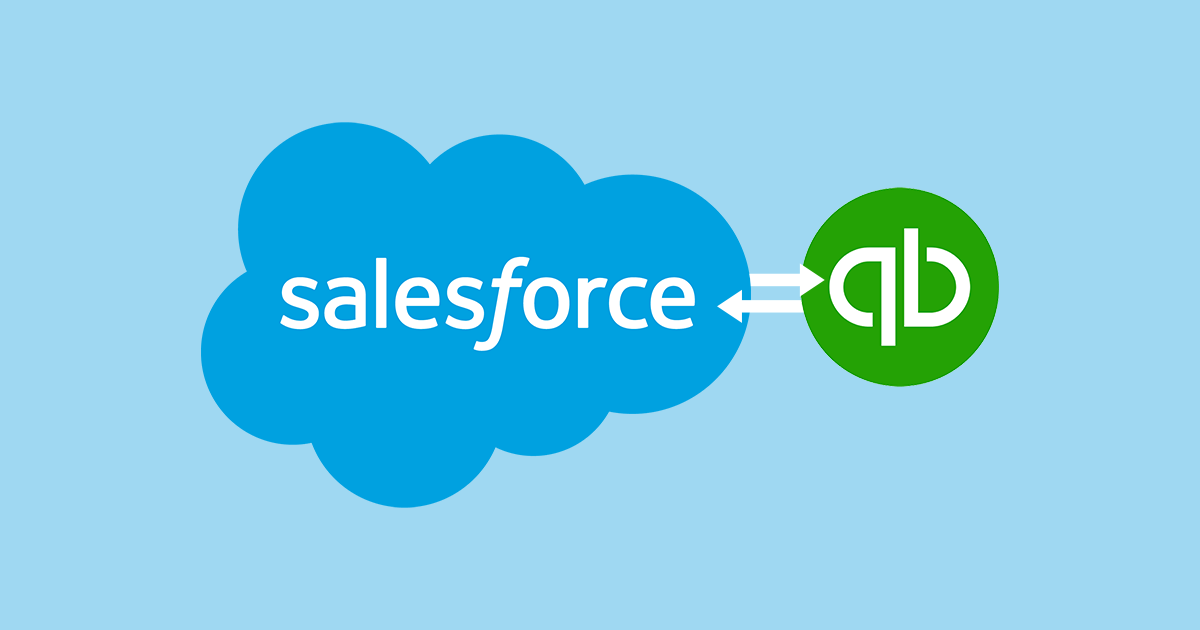 The integration of a CRM with accounting software simplifies business operations significantly. Thankfully for QuickBooks users, there is a readymade solution to manage the financial records of vendors, customers, and other stakeholders by integrating their accounting software with Salesforce. Salesforce is one of the leading CRM solutions that is widely used by businesses around the globe. With the Salesforce for QuickBooks integration, salespeople and business owners can track customer information along with other data such as pricing and orders without having to switch between applications. The integration of Salesforce with QuickBooks enhances productivity and collaboration significantly. Let us dig into the details of Salesforce and QuickBooks integration.
Options for Salesforce QuickBooks Integrations
Salesforce is available in four versions namely Essentials, Professional, Enterprise, and Unlimited. While the Enterprise and Unlimited editions get Web Services API, the facility is available optionally with the Professional version. These versions can be integrated with both QuickBooks Online and QuickBooks Desktop variants using third-party extensions that can be downloaded from the QuickBooks App Store or Salesforce AppExchange. Users will be able to see information like opening balance, various limits, sales orders and history, invoices, and other details from QuickBooks in Salesforce.
Third-party Extensions for Salesforce and QuickBooks Integration
There are different third-party QuickBooks and Salesforce integrations. They have varying capabilities based on some of the factors stated below:
Unidirectional/bidirectional integration.
Ability to update systems in real-time.
Compatibility with different editions.
Type of trigger used for transferring data from one system to another.
Below are some popular applications for QuickBooks and Salesforce integration.
DBSync QuickBooks Desktop and Online & Salesforce Integration
DBSync synchronizes Accounts, Products, Jobs, Estimates or Sales Order and other details in QuickBooks with Salesforce. Below are some of its key features.
Built-in templates and automation for various functionalities.
Simplified execution without the requirement for developer assistance.
Easy to integrate and works with both QuickBooks Online and QuickBooks Desktop.
Multiple versions are available to meet user requirements.
Customizable workflows to meet business requirements.
Autofy QuickBooks Integration for Salesforce
Autofy is also an application that works with both QuickBooks Desktop and Online with Salesforce. Information on Opportunities in Salesforce will be corroborated with corresponding data in QuickBooks to determine the customer and the type of transaction. Below are some of the key features of Autofy.
Automatically syncs information of opportunities in Salesforce with information such as Orders, Invoices, Estimates, and Receipts in QuickBooks.
Two-way sync between Salesforce and QuickBooks.
Exports QuickBooks invoice details to Salesforce Opportunities.
Details in Payments in QuickBooks automatically exported to Opportunities in Salesforce.
Salesforce and QuickBooks custom field synchronization.
Other Third-Party Integrations for QuickBooks
Some of the other notable integrations are Workato and Breadwinner. Both these integrations work with QuickBooks Online. Workato is an enterprise-grade integration and automation platform that enables bi-directional syncing between Salesforce and QuickBooks Online without coding.
Similarly, Breadwinner synchronizes Salesforce data with QuickBooks and provides real-time updates for streamlining business processes and improving efficiency.
It automates processes like invoice creation, pre-populating line items, tracking payment statuses while supporting multiple organizations, currencies, Accounts Payable, and Accounts Receivable creation and tracking.
QuickBooks Salesforce Integration – An Efficient System
Salesforce and QuickBooks integration is the best way to automate processes that would generally require significant manual efforts. It reduces duplicity, saves time, and improves efficiency. While Salesforce can be integrated with both QuickBooks Desktop and QuickBooks Online, it is a much more powerful tool when combined with the former. For businesses that need to access their QuickBooks Desktop round-the-clock, there is an option of using hosted QuickBooks versions including QuickBooks Pro, QuickBooks Premier, and QuickBooks Enterprise.
As an Intuit authorized QuickBooks hosting partner, Apps4Rent provides QuickBooks hosting services with free 24/7 assistance via phone, chat, and email. Contact our sales team to know more about our QuickBooks hosting plans.