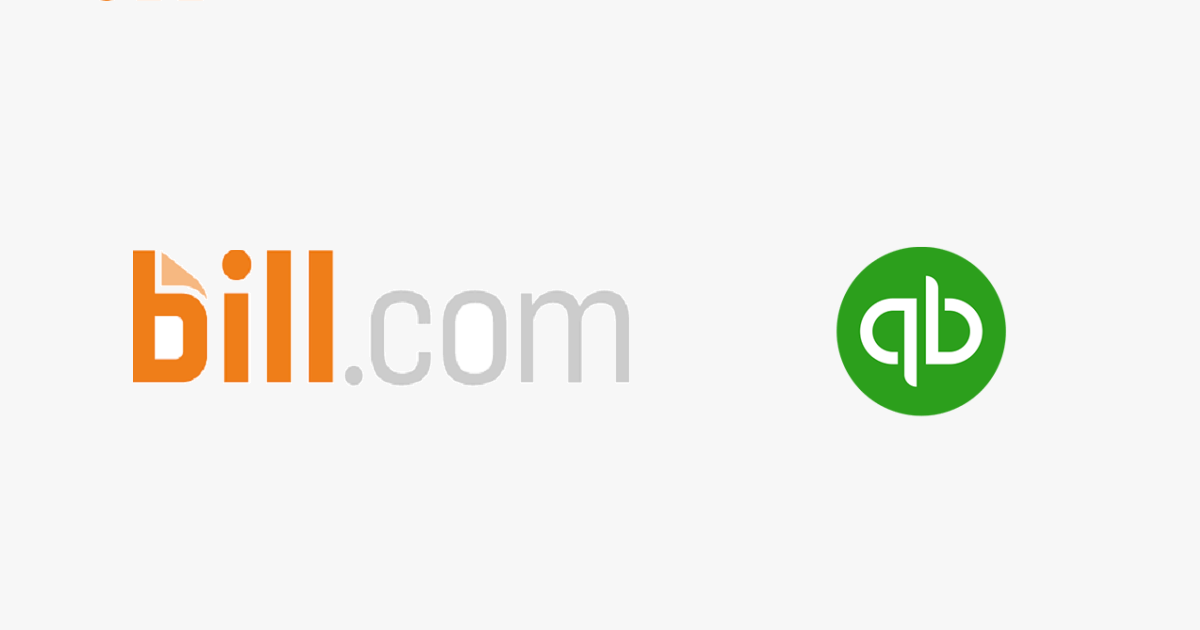 QuickBooks Desktop is one of the most powerful and widely used accounting software that stands apart from the competition because of its flexibility and features. Much of its vaunted capabilities are augmented by integrating third-party applications into the software. These are standalone applications that can function on their own but when integrated with QuickBooks Desktop, add vastly to its inbuilt capabilities. One such application is Bill.com. It provides businesses a neat way to generate and settle bills and invoices with smart account payables and accounts receivable automation to streamline payment processes. Let us explore the steps to integrate Bill.com with QuickBooks.
Why Integrate Bill.Com with QuickBooks?
Users can integrate their Bill.com account with their QuickBooks Desktop installation and make use of the additional payment features in their existing QuickBooks workflow to save time and money. It simplifies invoice processing with the drag 'n drop provision for QuickBooks while providing several electronic methods for payments such as ACH and checks. Managers can review and approve payments anytime with any device including their mobiles and even use automated workflows. The ability to sync Bill.com with QuickBooks Desktop minimizes friction in payments and receivables flow, reduces the chances of errors, and speeds up the reconciliation process.
How Bill.Com Works with QuickBooks Desktop for Windows?
Bill.com transmits information to and from QuickBooks via the Bill.com Sync Dashboard. The dashboard is available with each Bill.com account. With each sync between QuickBooks and Bill.com, changes in the data in the Vendors & Customers, Locations & Classes, Items, and Chart of Accounts in either account is reflected in the other. While some items like invoices can be created in either QuickBooks or Bill.com, other information like bills, vendor credits, payments, or approvals should be entered only in Bill.com as any changes made to them in QuickBooks will not reflect in Bill.com.
Setting up Bill.Com with QuickBooks Desktop
Integrating Bill.com with QuickBooks Desktop will enable syncing of data between the two software programs. Follow the steps below for syncing the two accounts:
Preparing for the integration
Backup and close all QuickBooks company files.
Ensure that there are no users that are sharing the file and QuickBooks is in the single-user mode before closing the application.
Login to QuickBooks and Bill.com with Admin credentials.
Use the admin rights to install the two software on the same system.
Installing the Sync Dashboard
The integration between QuickBooks and Bill.com begins with the installation of the sync dashboard. It has to be installed in the same location as QuickBooks Desktop. Follow the installation process stated below.
Download the Bill.com Sync Dashboard .exe file and click Next to proceed on the first window.
Use the same drive as QuickBooks Desktop as the Destination Folder for the file and click on Next.
You will find the icon for the Bill.com sync dashboard once the process is complete.
Open the QuickBooks company file with Admin credentials in the single-user mode along with the newly added Bill.com sync dashboard.
The path for the open QuickBooks file will be auto-detected on the dashboard which will be selected on clicking Next.
Navigate to the open QuickBooks Desktop application and select 'Yes, always; allow access even if QuickBooks isn't running' and click on Continue and Done to confirm access.
Enter the pertinent details such as login credentials, sync token, Organization name, and sync profile on the Bill.com sync dashboard and click on Sync.
The first sync would map the details like accounts, vendors, customers, items, departments, book balance, and jobs from QuickBooks to Bill.com. This sync could take longer than the subsequent ones based on the QuickBooks company file size. Users can set their sync and accounting preferences once the setup is complete.
Does Bill.Com Really Integrate with QuickBooks?
This QuickBooks blog should have served as a comprehensive guide to integrate Bill.com with QuickBooks Desktop. It must be noted that the software is compatible with QuickBooks Online as well as with some basic options available on Bill Pay for QuickBooks Online. For users that need the accessibility of QuickBooks Online with the feature-rich QuickBooks Desktop in combination with Bill.com, there is a third option. QuickBooks hosting is a perfect amalgam that combines the benefits of QuickBooks Online with QuickBooks Desktop.
As an Intuit Authorized Host and premier QuickBooks Solution Provider (QSP), Apps4Rent is one of the few service providers offering 24/7 technical support via phone, chat, and email for hosted QuickBooks services. We will assist you in Bill.com QuickBooks integration for all the editions of QuickBooks including Pro, Premier, and Enterprise versions. Contact our sales team to know more!