Multi-Factor Authentication (MFA) is one of the most effective security solutions to protect users and the digital assets of enterprises. At a time when brute force and phishing attacks are becoming increasingly sophisticated and common, a single password, which can be easily guessed, and often re-used across multiple sites, might not be sufficient to secure data. Consequently, organizations are increasingly implementing MFA to protect their users' identities, apps, and services, from unauthorized access. The use of the second form of authorization substantially enhances the security of the user. In this article, we will explore the nuances of deploying MFA across an organization, with a focus on Azure Active Directory MFA.
What Are the Pre-Requisites for Azure AD MFA?
Azure AD MFA allows organizations to customize the solution to fit their specific needs. Here are the pre-requisites for the most commonly used scenarios.
There are no pre-requisite tasks for a cloud-only identity environment with modern authentication.
Azure AD Connect has to be deployed for hybrid identity scenarios, and user identities have to be synchronized between the on-premises Active Directory Domain Services (AD DS) and Azure AD.
Azure AD Application Proxy has to be deployed to provide cloud access for on-premises legacy applications.
What Is the Process Involved in Implementing Azure AD MFA?
After identifying the prerequisites based on the deployment scenario, organizations can choose an authentication method based on security, usability, and availability requirements. Here are the different MFA methods available for authentication.
Windows Hello for Business
Microsoft Authenticator
FIDO2 (Fast Identity Online)
OATH (Open Authentication) Hardware and Software Tokens
SMS/ Voice Call Verification
How to Plan Azure AD MFA Deployment?
Planning an Azure AD MFA deployment involves identifying the type of policies, user registration, and system integration, before rolling out the system. Here is a summary of the tasks to be performed in the planning phase.
Planning Conditional Access

Azure AD MFA can be implemented with Conditional Access policies. This will prompt users for multifactor authentication only when needed for security. Access control settings can be tied to specific locations, such as IP address ranges or countries and regions. Alternatively, risk-based policies can be used instead of named locations.

Planning User Session and User Registration

Admins must determine how users will register their methods and how frequently users will be prompted for credentials. While some authentication methods, such as Voice and SMS allow pre-registration, others, such as the Authenticator App, require user interaction. It is recommended to use the combined registration experience for Azure AD MFA and Azure AD self-service password reset (SSPR) to minimize the efforts involved in registration. Also, users must be encouraged to sign up for multiple MFA methods so that they have a backup if the preferred method is unavailable.

On-Premises System Integration

While applications that support modern authentication standards, such as WS-Fed, SAML, OAuth, OpenID Connect, can authenticate directly with Azure AD, some legacy and on-premises applications might require additional steps to use Azure AD MFA. These might have to be federated or migrated to modern protocols.
Apps4Rent Can Help with Azure AD MFA Deployment
Implementing Azure AD MFA can be challenging for even large organizations with large IT teams, especially when on-premises legacy applications also have to be protected. However, with proper planning, adequate communication, expert troubleshooting, and continuous monitoring, enterprise workloads can be secured without disrupting operations.
As a Microsoft Gold Partner and a Tier 1 Cloud Solution Provider, Apps4Rent can help businesses and enterprises with licensing and customization of Microsoft 365/ Azure products. Contact our Microsoft-certified security advisors, available round-the-clock via phone, chat, and email for assistance.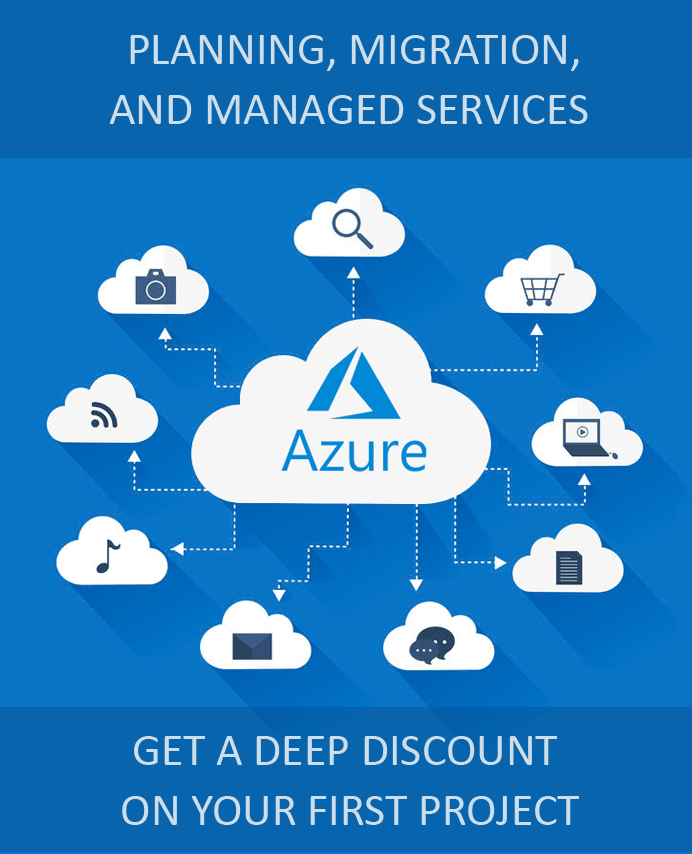 Looking for help with Azure?
Our Azure experts can help you.