Modern enterprises rely on file shares to support their workloads. File share services in the cloud provide virtually unlimited scalability, high availability, and resilience to system failure. Cloud file-sharing services typically support a wide range of use cases, such as media processing, off-site backup, home directories, data analytics, and more. Most major cloud providers offer some shared file service, each with its different target workloads and considerations. In this article, let us compare the different enterprise file shares in Azure.
Why Use Azure Files?
Azure Files is a storage service for creating and using network file shares in the cloud with industry-standard SMB Server Message Block (SMB) protocol or Network File System (NFS) protocol. The service enables file shares to be mounted concurrently by cloud or on-premises deployments.
While SMB file shares are accessible from Windows, Linux, and macOS clients, NFS file shares are accessible from Linux or macOS clients. Here are some scenarios for using Azure Files.
Replacing or supplementing traditional on-premises file servers or NAS devices for improved performance and distributed caching of the data.
Lifting and shifting applications and their data.
Supporting new cloud development projects that involve storing configuration files, logs, tools, metrics, crash dumps, and utilities in a centralized location.
Maintaining persistent volumes for stateful containers.
When to Use Azure NetApp Files?
Azure NetApp Files is an enterprise file storage solution ideal for running performance-intensive and latency-sensitive file workloads in the cloud. NetApp's industry-leading technology is used with Azure to deliver sub-millisecond latency and integrated data management for complex enterprise workloads. Here are some use-cases for Azure NetApp Files.
Simple workloads such as static web content, file shares, and database backups.
High-performance compute (HPC) infrastructure, SAP HANA, databases, enterprise apps, VDI, analytics, technical applications, and messaging queues.
Specialized workloads such as, Message Passing Interface (MPI), machine learning, simulations, analytics, and Electronic Design Automation (EDA), that require high-performance computing.
When is Avere vFXT for Azure Deployment Used?
Avere vFXT is an open-source cloud file service that works as a caching proxy on Azure. Unlike Azure Files and Azure NetApp File, it is an unmanaged offering that is primarily used to lift and shift applications to Azure or cloud burst applications from on-premises. It is an ideal solution for running file-based workloads in Azure using on-premises NAS or Azure Blob Storage, accessing scalable infrastructure on-demand, and improving processing performance by automatically identifying and caching active data in heavy-read environments. Here are some industry-vertical specific use cases for Avre vFXT.
Supporting render farms on Azure to overcome infrastructure limitations and reduce overheads for post-production activities.
Leverage Azure infrastructure to move excess genomics processing into the cloud to aid in translational medicine and genomics research.
Support compute-intensive operations such as quantitative and risk analytics for financial institutions.
Ingest data on a large scale with edge devices for driving research and development in the manufacturing sector.
Facilitate government agencies in moving legacy and modern applications to Azure and reduce their dependencies on infrastructure.
Apps4Rent Can Help You with Azure Storage
The wide range of options in Azure Storage has transformed the way that file storage works. Enterprise businesses can leverage either the fully managed file services offered on Azure or may opt for hybrid in-house file systems based on open-source technology that could require more technical skill and maintenance to implement and use.
As a Tier 1 Microsoft CSP with Gold competency in several specializations including Cloud Platform and Cloud Productivity, Apps4Rent offers managed Azure services to help enterprises identify and implement the right Azure solution for their workloads. Contact our Microsoft certified Azure consultants available 24/7 via phone, chat, and email for assistance.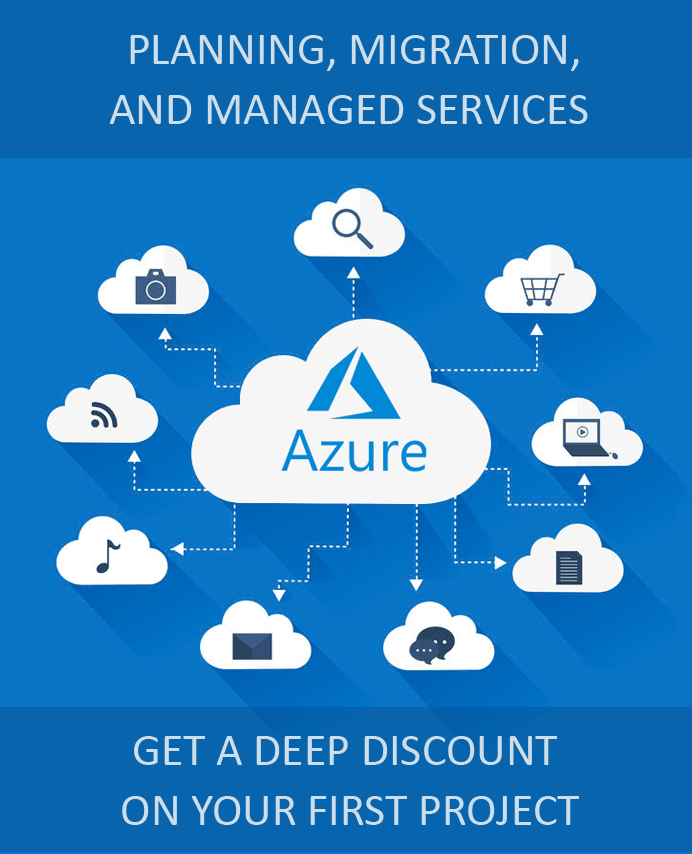 Looking for help with Azure?
Our Azure experts can help you.