The pandemic has forced businesses to adjust their IT priorities to enable their workforces to work remotely. Organizations are looking for solutions to minimize costs and improve efficiencies to prepare for recovery and future growth. This has led to the acceleration of the adoption of modern cloud computing infrastructure that helps businesses affordably scale their operations.
Microsoft Azure infrastructure as a service (IaaS) offers businesses essential compute, storage, and networking resources on-demand, on a pay-as-you-go basis. It helps businesses reduce their dependence on on-premises data centers, save money on hardware costs, and scale IT resources on demand. In this article, we will focus on how businesses can manage costs with Azure IaaS.
How Does Azure IaaS Help in Reducing Costs?
Azure IaaS enables businesses to bypass the cost and complexity associated with acquiring and managing physical servers and datacenter infrastructure. Instead, each resource can be used separately for the required duration. Here are some ways in which Azure IaaS helps in reducing costs.
Organizations can deploy and scale their virtual desktop infrastructure quickly. With Azure Virtual Desktop, which is optimized for Microsoft 365, organizations can reduce their operational costs significantly with multi-session Windows 10 and the upcoming Windows 11.
With services such as Azure Backup and Azure Site Recovery, businesses can not only minimize disruptions and the costs associated with them but also eliminate the costs and hassles of maintaining secondary datacenters.
Enterprises can take advantage of free tools and programs such as Azure Hybrid Benefit to reduce capital expenditure, realize cost savings, and speed up the time to value by migrating to Azure IaaS.
Businesses can use Azure HCI to consolidate their on-premises applications and leverage cloud-connected hyper-converged infrastructure to optimize price and performance.
It is possible to continuously optimize workload costs on Azure IaaS with Azure Cost Management and Azure Advisor.
How to Reduce Azure IaaS Expenses?
The key to optimizing Azure IaaS expenses is in optimizing the use of Azure VMs. Here are some ways in which businesses can save costs while using Azure IaaS.
The most important step to saving costs with Azure IaaS is picking the right VM series and size. Using Azure Migrate can help in assessing the environment and selecting the right VM size based on performance.
Many users working for businesses with on-premises VMs do not have the practice of switching off their machines when they are not used. This will escalate the costs in Azure IaaS that is based on the pay-per-use model. However, the advantage of Azure IaaS is that VMs can be switched off automatically. Additionally, users can opt to pay only for storage and not the computing resources when it is not requiredBusinesses can opt for Azure Reserved Instances in scenarios in which the workloads are predictable, and the virtual machines need to be left running over longer durations.
Encourage users to move workloads to the more economical burstable VMs and Azure spot virtual machines whenever possible.
In some cases, it might be more economical to upgrade from Azure IaaS to software as a service (SaaS) alternative. For example, rather than hosting Exchange or SharePoint Servers on Azure Virtual Machines, businesses can opt for Microsoft 365 that includes these applications in the suite.
Apps4Rent Can Help with Azure Cost Optimization
Although Azure provides a wide range of tools and services to estimate the cost of resources required based on the workloads, organizations with on-premises infrastructure often require assistance in architecting solutions for cloud modernization.
As a Microsoft Gold Partner in competencies such as Cloud Platform and Cloud Productivity and a Tier 1 CSP, Apps4Rent provides managed Azure services to help businesses take full advantage of their Azure subscription. Contact our Microsoft certified cloud architects, available 24/7 via phone, chat, and email for assistance. As a Tier 1 Microsoft CSP, Apps4Rent uses tools and best practices recommended by Microsoft to perform complex migrations as a part of its managed Azure services. Contact our Microsoft-certified Azure cloud architects, available 24/7 via phone, chat, and email for assistance.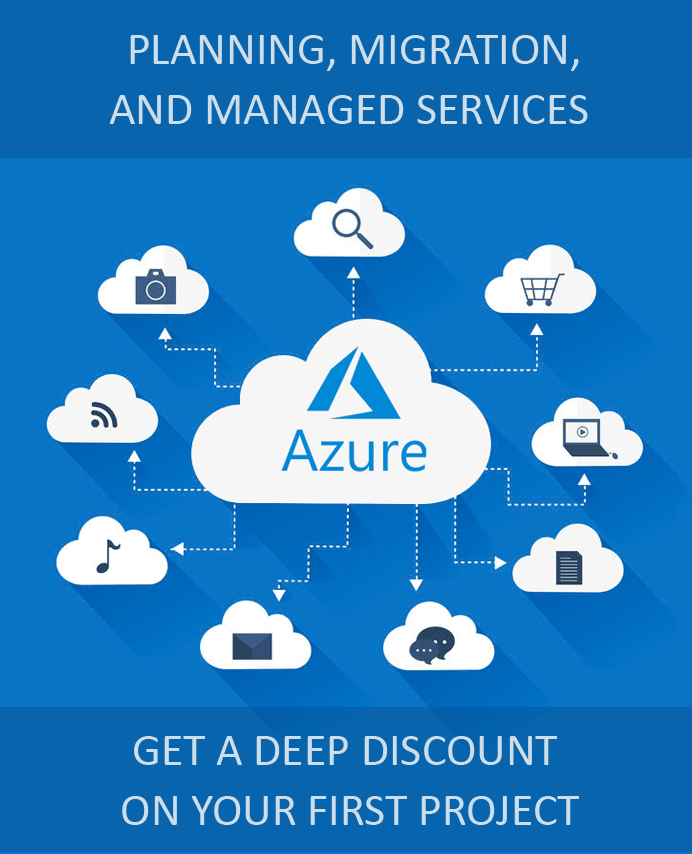 Looking for help with Azure?
Our Azure experts can help you.