Azure Files is a fully managed file system offered by Microsoft to store large volumes of data in the cloud. It allows users to access files using the Server Message Block (SMB) and Network File System (NFS) protocol. It is an ideal replacement for expensive on-premises servers that require frequent OS updates replacement of disks. Azure file shares can be used both on-premises as well as the cloud. The file system works with clients running on Windows, Linux, and macOS. Let us explore how to use Azure Files with Windows machines.
Why Use Azure Files with Windows?
Azure Files can be used with Windows machines in the following scenarios.
There is a need to cache SMB file shares on Windows Servers near the place where the data is being used for fast access.
Complement the existing on-premises Windows Server for storing large volumes of data.
Addressing the requirement of replicating file shares using Azure File Sync to Windows Servers that are either on-premises or are hosted on the cloud for improving performance and distributing caching.
Businesses need to accelerate cloud development with the ability to perform "lift and shift" operations in which their application runs on Windows Server while the data, logs, metrics, and crash dumps are available in Azure Files.
How to Mount an Azure File Share for Windows?
There are two ways in which you can access Azure File shares from Windows machines.
Direct Mounting of Azure File Shares
With the direct mounting, you can mount file shares on a host directly from the Azure portal after creating them.
Open the storage account with the file share that you need to access from the Azure portal.
Click on File Shares and select the one that you need to mount.
Click on Connect and choose a letter for the drive to mount it.
Copy the PowerShell script and paste it in the PowerShell Terminal of the Windows host to which you need to mount the file share and execute it.
Mounting Azure File Shares Using File Explorer
The second alternative is to access Azure File shares using their Universal Naming Convention (UNC) path from the File Explorer in Windows machines.
Open the File Explorer either by pressing Windows key+E or from the Start menu of the Windows machine.
Click on This PC and select Map network drive from the Computer menu.
Choose a drive letter and type in the UNC path for the Azure File share.
Enter the network credentials with "Azure\" as the username and the storage account key as the password.
You can now access the file shares available on the newly mapped network drive.
Apps4Rent Can Help with Azure Files
Using Azure Files with Windows Server often involves the use of Azure File Sync to access file shares hosted on the server. There are technicalities involved in syncing, cloud tiering, or other aspects, especially if you need to transform the Windows Server into a cache for Azure file shares. As a Tier 1 Microsoft CSP, Apps4Rent can help businesses and professionals migrate and run their complex, performance-intensive and latency-sensitive applications without code change on Azure. Contact our experts available 24/7 via phone, chat, and email for Azure managed services, plans, and assistance.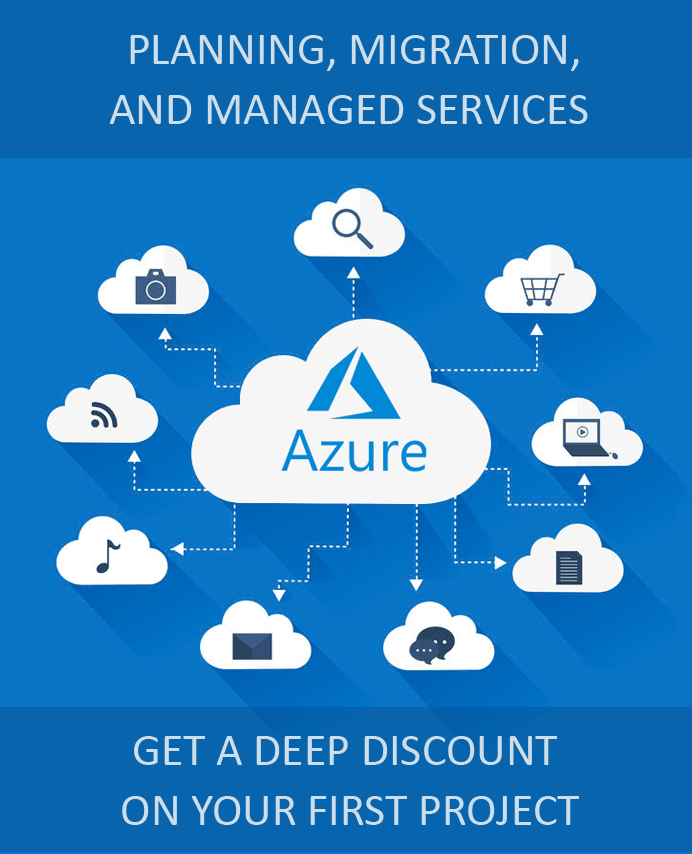 Looking for help with Azure?
Our Azure experts can help you.