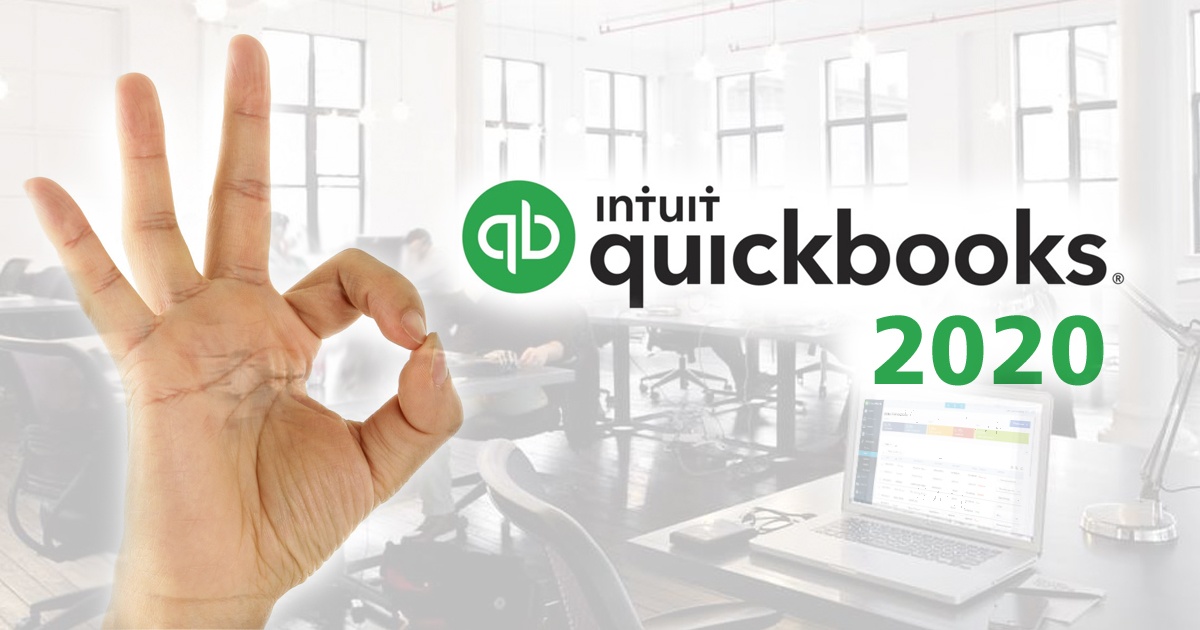 With 2019 coming to the close, Intuit has already released the next version of its flagship accounting software – QuickBooks – with the launch of QuickBooks 2020. Here is an article comparing QuickBooks 2020 vs 2019.
Here are 3 reasons why you should upgrade QuickBooks to the latest 2020 version:
1. QuickBooks Payments Simplified
One of the most common reasons for defaulting on payments is the inefficiency on the seller's behalf in sending information across to buyers. QuickBooks 2020 has included several new features that will help individuals and companies streamline payment processing.
Email reminders
QuickBooks Desktop now has a new feature that allows users to automate payments. Users can now create email reminders and pre-populate their emails with content. This content on the email templates can be altered to suit the receiver. Such a feature is important from the payment perspective for sending out reminders. Users can set a date to send out follow-up emails. QuickBooks will notify users before sending out emails to their customers.
Customer PO value population
Users can keep track of their customer information easily by adding customer PO numbers in the invoice emails. This additional information helps the organization's customers identify and process the right invoices to be processed without having to revisit all their emails when it is time for the payments.
Consolidate emails
Receiving invoices on different mailboxes is one of the primary reasons for delayed payments. Customers might unintentionally ignore some of the invoices assuming that they have already been paid. QuickBooks has now provided a facility to combine all the invoices to a particular user to streamline the process. This saves end-users the trouble of scouring through their mailboxes for the right invoices.
2. Improved Efficiency
The best way to improve your business productivity to enhance user efficiency. QuickBooks 2020 has several functionality enhancements that simplify and improve the efficiency of accounting tasks.
Simplified operations
Users can search for files much more easily with the new file search option. It is easier to set up the payroll information. Admins can now grant authority to employees to update personal details such as bank account numbers and tax details through an encrypted link. Similarly, it is easy to update the software with a few mouse clicks.
Simplified information access
With QuickBooks Payroll Direct Deposit users can get comprehensive data on the status of their deposits. Not only will this reduce the number of follow-ups with the banks to know if and when deposits have been credited, but it will also promote greater transparency in operations.
Another feature is the ability to horizontally collapse columns. This is particularly useful for large and cumbersome reports that need users to scroll through large sets of irrelevant data to reach the right record. With the ability to collapse records, users can now focus on analyzing data and customizing reports.
3. Greater Visibility and Transparency
QuickBooks 2020 provides users powerful methods to minimize their costs and maximize their profits. Not only does this simplify workflows but it also includes means to add additional information to make better decisions.
Landed Cost Estimation
Companies in the manufacturing sector often face the dilemma of pricing their products especially when they also have to be shipped. QuickBooks 2020 has provisions for calculating and adding overhead expenses like freight charges, taxes, information, and other such expenses to the manufacturing cost to help companies maintain healthy profit margins.
Alternate Vendor information
All information about vendors is updated automatically on the Vendor Centre. Users can find updated information on items available with specific vendors. Organizations can make more informed decisions with real-time information for greater profitability.
Express Pick-Pack
Managing logistics has been simplified with an integrated interface where roles, actions, and permissions of stakeholders like shippers, and packers have been consolidated. This not only saves time but gives a bird's-eye view of all the operations to users while reducing the workload of tracking all activities separately.
Are you upgrading to QuickBooks 2020?
QuickBooks has received some major updates through 2018 and 2019. While QuickBooks 2018 updates were more focused on mobile enhancements, QuickBooks 19 was geared towards workflow improvement. QuickBooks 2020 continues to add features in the vendor management apart from added functionalities that streamline cost calculation, inventory and payment management.
It must be noted that these additions are unique to QuickBooks Desktop and not yet fully available on QuickBooks Online. If you are keen on benefitting from added features but apprehensive about the costs, you can opt for QuickBooks on a cloud desktop, which is not only cost efective but gives flexibility of use.
QuickBooks 2020 can be hosted on cloud desktops. With QuickBooks hosting, not only will you future-proof your accounting software but will do so at a fraction of the cost of purchasing the suite.
Apps4Rent provides hosted QuickBooks 2020 (including Pro, Premier, Enterprise) hosting at the lowest prices. Contact our cloud hosting experts to know more details.