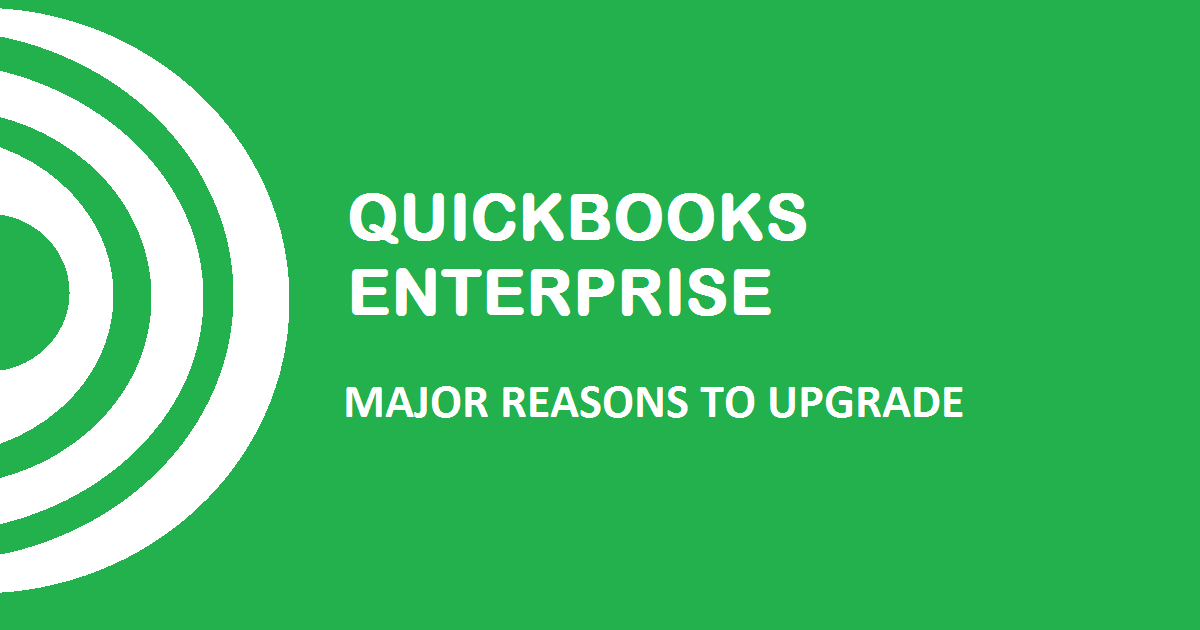 By some measure, QuickBooks is the most popular accounting application in the world. Being around since 1980s, QuickBooks is used by accountants, bookkeepers, small and large businesses alike. There are many editions and versions of QuickBooks including Pro, Premier, and Enterprise – each edition catering the need of different set of audiences.
As your business grows, your QuickBooks evolve from QuickBooks Pro to Premier to Enterprise editions. While the use of QuickBooks Enterprise can be symbolic of your growth, QuickBooks Enterprise has some finest features not available in QuickBooks Pro or Premier.
As the name suggests, QuickBooks Enterprise is suitable for enterprises of small and medium sizes. It is a subscription-based service, unlike QuickBooks Pro or Premier which are sold directly with licenses. There are many questions that arise if we compare QuickBooks Pro/Premier vs Enterprise editions.
Is QuickBooks Enterprise harder to use than QuickBooks Pro or Premier? Is it worth to upgrade to QuickBooks Enterprise? What are the reasons to upgrade? Here we provide four major reasons to upgrade to QuickBooks Enterprise:
Used by Top Sophisticated Industries

Any industry which manages a large inventory will opt for the QuickBooks Enterprise edition. The industry-specific flavors of QuickBooks are largely suited for the Enterprise edition. The industry-specific QuickBooks Enterprise flavors (including Retail, Manufacturing, and Construction) have custom features designed to suit the requirement and verbiage of that specific industry. Generally, a retail and wholesale industry which has heavy inventory prefers QuickBooks Enterprise for its sophisticated features.
Though you get industry-specific features in QuickBooks Premier editions as well, an upgrade to QuickBooks Enterprise will unlock all the industry editions rather than just General industry.

Supports Up To 30 Users

The number of users goes up to 30 users in QuickBooks Enterprise, which has a comprehensive role and permission structure. QuickBooks Enterprise is also greatly designed to work in a hosted terminal service environment. Since it supports a large number of users, QuickBooks Enterprise is most conducive to be hosted in the cloud. It works really fast and smooth in the cloud even with all the users logged in at the same time.
QuickBooks Enterprise does not have any cloud version, as many assume it is based in the cloud. It can be hosted in the cloud by any hosting provider efficiently within no time. All you will need is a valid QuickBooks Enterprise subscription. If you are looking for cloud hosting for QB Enterprise edition, get reliable and fast QuickBooks Enterprise hosting services at Apps4Rent.

Deals with Huge Amount of Data

This should come as no surprise. QuickBooks Pro and Premier have their limitations when it comes to handling huge data lists and files. QuickBooks Pro and Premier can only take up to 14,500 lists. If data files exceed over 35,000 targets, they start slowing down and become sluggish. QuickBooks Enterprise does not have any limitations of file size as claimed by Intuit, meaning it can handle extremely massive amounts of data.

Most Advanced Features of All QuickBooks

Everything that is available with QuickBooks Pro/Premier is accessible in QuickBooks Enterprise edition too. Plus, QuickBooks Enterprise takes the QuickBooks functionality to a whole new next level. It has way better third-party integrations and a gamut of advanced features that boosts performance and improves productivity. In fact, it is fun to experiment and learn new features present in QuickBooks Enterprise.
Many believe the converting QuickBooks Pro/Premier into Enterprise can be cumbersome. However, it is not true. Upgrading from QuickBooks Pro or Premier edition to QuickBooks Enterprise is not at all complex. For instance, if you open QuickBooks Pro/Premier file in QuickBooks Enterprise, the file gets converted automatically without any data loss.

Looking for QuickBooks Enterprise hosting solutions? Apps4Rent is an Intuit-certified QuickBooks Solution Provider offering QuickBooks Pro, Premier and Enterprise licenses at promotional prices. For QuickBooks Enterprise hosting solutions, get in touch with our experts.