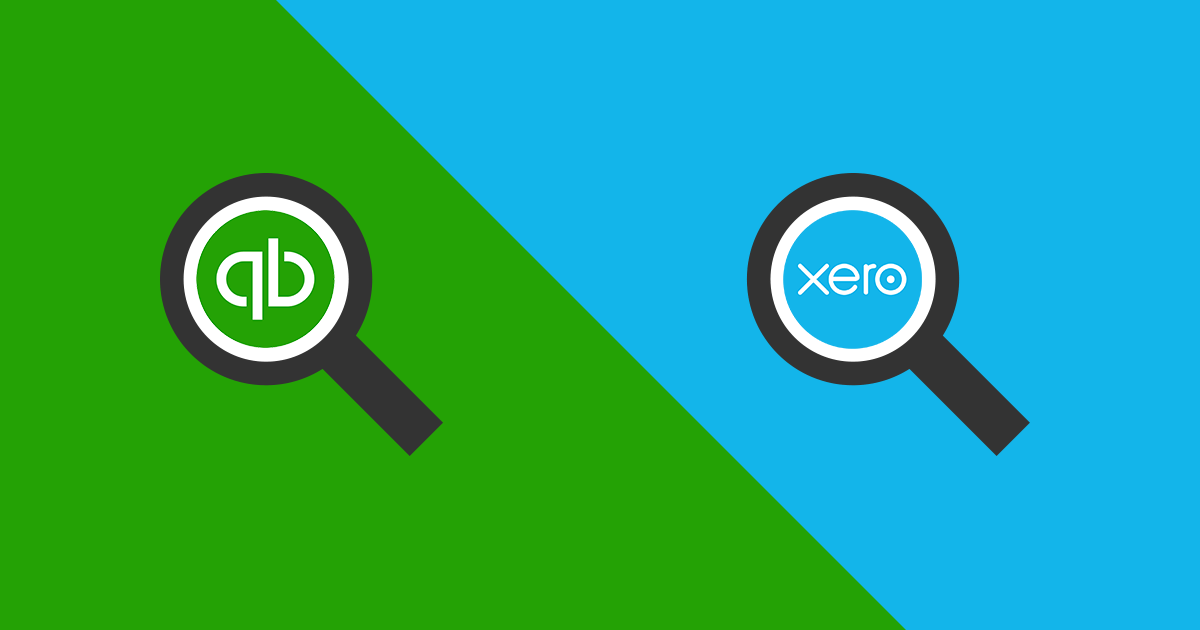 Any cloud-based tool is a valuable asset to a company. An accounting solution is all the more important for running operations of small and medium businesses and enterprises. Owners are increasingly looking for solutions that can be used to handle accounting, time tracking, and tax management solutions that are rolled into a single software solution. Small businesses, in particular, are working with web-based solutions like QuickBooks and Xero that are flexible and easy to manage. These are comprehensive tools that simplify operations and meet most requirements of a growing business. They have different approaches to solving the same problem.
Here's a comparison of QuickBooks vs Xero for businesses requiring an accounting solution.
Xero vs QuickBooks Comparison Overview
While QuickBooks is one of the oldest accounting solutions that has been available in the market since the 1980s, Xero is a relatively newer entrant that was founded in 2006. While Xero has evolved rapidly to become a formidable player even outside of New Zealand where it was originally developed, it is yet to catch up with QuickBooks in terms of market share and features. Xero is a promising accounting solution with a user-friendly interface that delivers a good experience. QuickBooks, on the other hand, is available in both desktop and online versions giving businesses a lot more choices. Both versions automate accounting processes to a large extent and are ideal for small and medium-sized businesses. Here is a detailed comparison of their features and other aspects.
QuickBooks vs Xero – Comparison of Features
Xero and QuickBooks share several features that are fundamental to accounting practices. The gap becomes evident when comparing the desktop version of QuickBooks with Xero. Both Xero and QuickBooks perform actions including the following:
Categorizing transactions.
Generating user-friendly reports.
Creating invoices quickly and easily.
Performing reconciliation of accounts.
Simplifying inventory management.
Displaying income, expenses, and other financial data in dashboards.
However, QuickBooks provides many more reporting options along with features for tax support and better invoicing features. QuickBooks reports are relatively more flexible with greater customization choices. This is particularly true of the Desktop versions of the software. It is very easy on QuickBooks to generate reports like P&L, balance sheets, and other such information. However, it can be argued that reports on Xero offer slightly more customizations that may offset the advantages of QuickBooks.
Flexibility – QuickBooks vs Xero
The flexibility of the accounting software is decided primarily on two factors, the different options that are available for users and the ability to enhance the capability of the software.
QuickBooks is the hands-down winner when it comes to the available options. While there are only three web-based options available with Xero, QuickBooks has several versions of both the online and desktop variants. Therefore, while the base price of Xero is lower than that of QuickBooks, the latter is available in a broader range of prices.
Similarly, while both QuickBooks and Xero have several third-party integrations, QuickBooks supports add-ons like Payroll, Point of Sale, and other software developed by Intuit that add the capabilities of the accounting software.
Scalability – QuickBooks vs Xero
Xero is still largely an accounting software for small and medium businesses with limited options for scaling upwards. The bigger a business becomes, the more likely is it to be finding Xero to be a rather limited tool. QuickBooks, on the other hand, is far more scalable, especially for desktop users. The full-featured enterprise version can support as many as 40 users with advanced features like time tracking, payroll facility, sales order, and inventory management.
User Experience – QuickBooks vs Xero
Xero prides itself on its user-experience and justifiably so. Its user interface is slick and modern making it enjoyable to use the software. It is easy to use and understand for accountants with minimal technical expertise.
The QuickBooks interface can appear dated to some users. However, it compensates for the lack of aesthetic appeal with practicality and powerful tools. There is typically a learning curve involved in getting accustomed to the advanced features available on QuickBooks which might not be the case with Xero because of its simple workflows and clear labels.
QuickBooks vs Xero Comparison – What's Better?
The QuickBooks vs Xero comparison is lopsided in QuickBooks' favor. QuickBooks is more powerful, flexible, and has more options. It has a much bigger userbase that has been loyal to the software for years on end. If cost is your priority, Xero is likely to be an obvious choice. But for all practical purposes, QuickBooks wins hands down on almost every other parameter. The gap in the capabilities become even broader with the hosted QuickBooks Desktop application. This provides users even more options than QuickBooks Online against which Xero is usually pitted.
As an Intuit Authorized QuickBooks hosting partner Apps4Rent provides 24/7 access to QuickBooks Desktop just like the web-based QuickBooks Online along with technical assistance via phone, chat, and email. Contact our consultants to know more about the competitive QuickBooks Hosting plans.