It is a fact that most of the integration solutions these days have moved to the cloud. Solutions such as BizTalk Server that were purely on-premises solutions are communicating with SaaS solutions and are being deployed in a hybrid mode. With the advent of cloud technology, organizations can access data from almost anywhere in the world. That is why many businesses are thinking of migrating the Microsoft Biztalk server to Azure. In this article, let us explore the various options available to organizations to migrate BizTalk to Azure.
What Are the Advantages of Migrating Biztalk Server to Azure?
There are the following advantages for an organization:
Organizations can take advantage of powerful features of the Azure Platform and other cloud-based services from Microsoft, such as Service Bus, Logic Apps, Power BI, and Event Hub.
Furthermore, it requires zero upfront costs and does not include maintenance costs as it is managed by Microsoft.
The platform automatically scales up to meet the requirements. It means the organization run their workloads, business process, and applications without significant investments.
What Are the Strategies of Migrating BizTalk to Azure?
What will be the strategy of the organizations for integration in the coming year? Depending on the business requirements, there are several options, such as lift-and-shift, upgrading to the latest version, and hybrid deployment.
Lift-and-Shift to Azure
One of the options is to lift and shift the entire environment to virtual machines. Here are the advantages of the approach.
One of the first benefits is that you will have better availability of server infrastructure.
You will have better security, thanks to Azure Security Center. This service will help identify potential threats and an investigative path if something goes wrong.
As you are going to shift all of your servers to Azure, it will reduce the cost.
There are the following things that you have to consider while migrating to Azure VMs:
Security – When you will lift your server infrastructure to VMs, you need to create accounts in Azure Active Directory (Azure AD). Furthermore, you need to assign certain roles to each account. In this way, not every user will have full access to the VM.
Networking – You can also create a network in Azure (VNET). All of your machines can communicate with each other using this network and will be isolated from the public internet.
Monitoring & Alerting – Azure will provide you virtual machines but you need to install OS and services yourself. You can integrate various kinds of services, such as Azure Monitor and Application Insights.
Backup – Accident happens and in case of such disaster, you will be able to restore from a previous point with Recovery Services vault.
Upgrade
Another option for you is to upgrade the BizTalk to the latest version (BizTalk Server 2020). From latest upgrade has cloud services for messaging. If your organization is on an older version, consider upgrading to BizTalk Server 2016 or later that have adapters for Azure Service Bus, Logic Apps, and Feature Pack with cloud capabilities. Another thing to notice is that the support for the 2016 version is available till 1st November 2027. Your organization should upgrade to the latest version so that it can have support for another decade.
Hybrid
You can also opt-in for a hybrid system if you have a BizTalk server 2016. It allows the on-premises system to communicate with Azure Services or other SaaS solutions. Azure and other third-party services provide an API layer, through which you can connect your systems.
Apps4Rent Managed Azure Services
Microsoft Azure can provide flexible and scalable services for your BizTalk server. Migration is an ideal option for an organization but challenging too. It is not easy for organizations to manage workloads and resources. With Apps4Rent managed Azure services, you can rest assured as we will take responsibility for delivery, design, infrastructure, and management of system software. You will also get the best support through chat, phone, and email.
We have more than 18 years of experience in the industry. During this time, we have helped many organizations with managing and designing the infrastructure for organizations of different sizes. We start our work by analyzing the cost and migration feasibility.
We have a team of Microsoft-certified engineers who are available 24/7 to support you on chat, email, and phone. The team is Microsoft-certified and has years of experience managing Azure services for our clients. We have a service level agreement (SLA) of 15 minutes of response time and quick resolution thereafter. Get in touch with our Azure consultants for assistance today.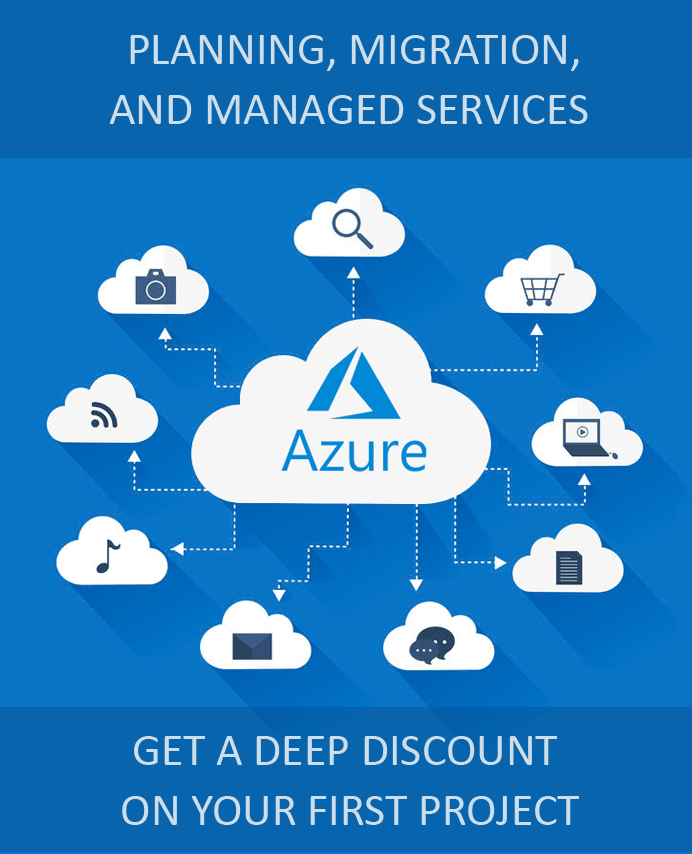 Looking for help with Azure?
Our Azure experts can help you.