MS Project Server Hosting
Microsoft Project Server is a scalable, Enterprise Project Management (EPM) and Project Portfolio Management (PPM) software which helps project teams to manage, prioritize, and monitor projects online.
Apps4Rent was the first company to offer Hosted Project Server 2016 at $33/month starting plan, enabling smallest of organizations get started with this powerful tool. Project Server is integrated with SharePoint, supporting numerous collaboration activities associated with projects.
We offer 2016, 2013, and 2010 versions of Project Server in hosted, and dedicated modes. Project Server can also run on Microsoft Azure. We also offer Dedicated Project Server 2016 and 2013 on Azure – which offers unlimited scalability while keeping the costs down.
With Apps4Rent, you get excellent 24/7 Support by Microsoft-certified experts via phone, chat, and email. If you are using a previous version of Project Server and want to upgrade to the latest version, or migrate from an existing provider, we offer hassle-free expert migration service without any extra cost. All our plans and services come with free 24/7 expert Support.
Still having questions? Give us a call right now!
First test it, then confirm it. Take a risk-free 30-day trial now!
Problems with your Online Project Management Software?
If you are part of an organization that already uses or is considering using a Project Management software to help you run your projects better, you may be facing one of the following challenges:

Need for powerful software
If your organization has grown and the existing tool is insufficient to cater to your needs, and you need a powerful Project Management tool
Integration problems
If your existing tool does not integrate seamlessly with the Microsoft business software used extensively by your team

In-house Server technical issues
If your organization is dependent on your in-house Project Server, and maintaining it is becoming technically challenging

Overshooting of budget
If you are overshooting your budget for managing your Project Server implementation, and are troubled by unpredictable costs

Migration worries
If you want to migrate to a newer version of Project Server or to the Cloud but are afraid of the risk of botching up the migration

Outsource your in-house infrastructure
If you want to keep the Project Server in-house but wish to outsource the management of the Project Server implementation to an outside vendor.

Repayment of licenses for cloud migration
If you want to move your in-house Project Server to the Cloud but you do not want to pay again for Project Server software licenses.

Need to overcome geographical constraints
If your team is dispersed in multiple time zones and you need 24×7 support for Project Server.
Solution from Apps4Rent
If you are facing any or all of the above challenges, Apps4Rent can help you. We understand your needs and concerns and can provide you with the right solution built around your situation. Here is how:

Project Server hosting expertise
We have 15 years of cloud hosting experience with more than 1000s of migrations under our belt.

Save money
We offer the lowest pricing in the industry for hosting Project Server plans. At $33/month/user, we offer one of the lowest prices for Project Server.
Hassle-free migration
We ease you through the migration process with zero data loss and no downtime.

24/7 pre and post migration support
We provide 24×7 post-migration support via phone, chat and email by our Microsoft Certified Professionals.
Save time
We save you time by solving complex project server related issues expeditiously.

99.9% uptime guarantee
We ensure your project runs uninterrupted as you get 99.9% uptime guarantee.

Leave migration worries to us
We scrutinize, brainstorm and evaluate your requirement to create a flexible migration plan for you, taking care of all your migration worries.

Disaster Recovery
We follow 'zero error' delivery model which guarantees uninterrupted service even in case of unwarranted disasters.
Our Project Server Solutions
With Project server, you also get all the features of SharePoint Enterprise which facilitates various other advantages like creating intranet/extranet sites or promoting a SharePoint Task to your Project Task, checking the timeline, tracking projects to assigning tasks, among a host of other features.
The combined features of SharePoint and Project Server are:
Add Teams and Projects from within browser
Unique Project Site for each Project to collaborate with the team
Risk Analysis
Work Management
Resource Management
Time and Task Management
Timeline
Document Sharing
Calendar Sharing
Workflows
Portfolio Analytics
Schedule Management
Advanced Search Capabilities of SharePoint Infrastructure.
Collaborate and use all the features of SharePoint Enterprise.
With diversified global teams working across various time zones and geographies, you need access to your project from anywhere at all times. Project server comes with browser based tool Project Web App (PWA) which lets you do that. It helps to keep track of your project and manage your resources effectively.
PMS helps you build a central data repository with high level of integration. With its centralized resource management capabilities and effective reporting functions, Project Server gives you more control over the project outcomes. You can view or edit reports, get status updates, check your newsfeeds or create a summary dashboard and do whole lot more from the browser.
Project Server is built on a SharePoint database. It combines the features of project management with the online collaboration power of SharePoint. This helps you keep a tight rein over the accesses to content that you want to give to your trusted users on the Project Server site.
For instance, you can restrict team members to only access certain features like uploading or viewing timesheets, while project managers can have access to the entire project site. It lets you add or remove users, assign permissions or delineate specific tasks to specific team members via the combination of our Control Panel and Project Server.
Project Server 2016:

This version is the latest version of Project Server and many organizations had been waiting for Project Server 2016 to take the final leap to the platform. We are among the earliest to adopt and offer Project Server 2016. Just like its previous variants – this version of Project Server 2016 is also built on top of SharePoint Server 2016.

Project Server 2013:

This version is the previous version of Project Server. The version included various improvement and was focused on reducing the time taken to manage your projects. Some significant improvements were made in PWA. One of the most significant difference was accessibility of PWA from any browser. The previous version had feature limitations for browsers.

Project Server 2010:

This is an older version of Project Server which is still being widely used by many organizations.
Hosted (Multi-Tenant)

This is ideal for small business and firms who would just like to use the features which are out-of-the-box. You will have access to the Project Server instance via browser and Project Professional client. Since this is designed for companies that do want to spend time inside a server, they come with a control panel from where users can be created and permissions assigned. You do not get access to the server but get access to the feature of Project Server. This includes 24 x 7 support via phone/chat and e-mail for your end users.

Semi-Dedicated (Flex)

This is ideal for customers who are looking for a dedicated server solution but are on a limited budget. With Flex offering; you get full access to the Front End server-which is the Project Server. The database server is shared. This topology allows us to provide you with Project Server instance which is meant only for you at a reduced cost when compared to Dedicated Project Server environments. With this, you can remotely login into the Project Server environment and make changes the way you deem necessary. You can install custom applications or any third party application which your Project Server requires. The database instance is shared and hence you do not have remote access to the database server. Since you have full access to the Front End; you can do a whole range of customization and changes. Ideal for customers on tight budget but want to use all the features with customization. This is a managed server and includes 24 x 7 support via phone/chat and e-mail for your end users.

Dedicated Servers

This is a managed offering. These are ideal for customers who are looking for full access to the Project Server instance as well as the Database instance. You get full remote access to the server. This allows you to install applications of your choice. This is as good as having a Project Server in house-if not better. We manage these servers-The server and its health is monitored 24 x 7. Critical services of the Project Server are monitored 24 x 7. We do the upgrades and install patches on the server. If you have your own licenses-then you can invoke License Mobility via Software Assurance and port your licenses to us. You can also create as many sites as you want. Fully scalable offering.
Why Partner with Apps4Rent?
Whether you are a small business or a large corporation, if hosted solutions are a business critical requirement, you need a partner whom you can rely on. At Apps4Rent, we have differentiated our services by delivering value at every step of our association with customers. No wonder, we are the preferred partner of choice for more than 10,000 customers including Fortune 500 companies; most of them being repeat buyers.
Microsoft Gold Partner for Hosting and Collaboration & content
2,00,000 users including from Fortune 500 companies and small & medium businesses
13 years of experience in providing SharePoint and Project Server solutions
Microsoft Certified Professionals providing expert advice
Choice of Project Server 2010, 2013, 2016 versions

Whether you want Project Server 2016 version or want to continue with an existing Project Server version, we now offer three different versions of Project Server – 2016, 2013, and 2010, for you to choose from. In addition, as an Office 365 Cloud Solutions Provider, we can offer you the complete set of Microsoft business software applications that integrate well with Project Server.

Flexibility to choose from hosted, flex or dedicated modes

Options to choose from hosted, semi-dedicated or dedicated modes, as per your requirement

Option to host with Apps4Rent, large Cloud providers, or on-premise or hybrid

If you decide to host with us, know that our data centers are fully reliable with 24×7 monitoring. We also provide you the option to host with large cloud platforms such as Azure. Yet, if IPR protection is a business imperative, you can always opt for an on-premises plan. Further, if you want a mix of cloud and on-premises, we also facilitate hybrid cloud plan.

Easy migration from one version to another

If you have been using an earlier version of Project Server but want to migrate to the subsequent or the latest version, we help you do that. We will guide you at every step and ease the migration process. Our in-house dedicated project server expert will be available at your beck and call to solve any queries or challenges that you might be facing in the transition process

Simple licensing process

We provide you with hassle-free simple licensing process. Whether you want to purchase new licenses from us or intend to bring your existing licenses to our environment. Our diverse range of on-premise offerings tailor-made to your specific needs. You could choose to use your own software licenses and have us manage your infrastructure for a monthly fee; or use our licenses on your on-premise servers that we manage. Use your licenses or rent our licenses at an additional cost via Microsoft SPLA license.

Design, Setup, and Consulting

We have expertise in setting up design IT infrastructure and software applications that can be used to support tens of thousands of corporate users. We can share this expertise with our customers who wish to implement on-premise or cloud solutions
Secure and reliable infrastructure

The entire Project Server offering is hosted in SSAE16 certified data centers. With clustered environments we provide 99.99% uptime guarantee

Data security

Apps4Rent is the most reliable name in the market when it comes to the safety of customers' data. We have earned this by putting customers' data security on top of our priorities. In the last 13 years of our handling critical data, there has not been a single instance where customers' data have been compromised.

Zero error delivery model

We have a 'zero error' delivery model that guarantees uninterrupted, error-free service.

Disaster and recovery management capabilities

In the event of disasters that are unwarranted or technical failure affecting our server networks, take comfort in the fact that we have built strong disaster management and recovery capabilities that ensure your data is safe, secured and not lost

Special security requirements

We customize our service to align to the special security requirements of your organization
Exceptional service with 24/7 support assistance

All our Project Server plans include 24×7 expert support assistance through phone, chat, and email. Our experts are easy to reach. Not just the IT staff, even the end-users can contact us and have their issues resolved.

We are passionate about our products and delivering complete satisfaction

Our unbridled passion when it comes to providing exceptional support assistance to customers, has earned us the moniker 'support ninjas'. We obsess over the term 'customer satisfaction'.

We tie your project teams together with our software and support

Our support team assists companies with workforce across different time zones, we solve issues with quick responses and resolution. We listen to you carefully and minimize your interaction time and effort.
Lowest Price

Apps4Rent provides hosting services at the lowest price in the market. Our plans start from as low as $33 per month per user. For the 2nd user onwards, the rates are further slashed to $30 per month per user. If you opt for an annual plan, we provide you an additional 10% discount on the entire package. You can pay us on project basis or as per hourly rate of $65. Still you want further concessions, we do not charge you any setup fee for hosted software services. What else? You do not require to sign any contract and can start availing the service right from the word go.

Customized Plans and Service T&C

Our Project Server plans are carefully designed and tailored to your usage needs. Unlike other providers that offer licenses in bulk, we let you 'pay as you go'. You can increase or reduce the number of licenses as per your usage, without having to preempt your future usage requirements and paying for bulk, upfront. If you are not satisfied with our service, we provide you the option to cancel licenses anytime. So do not hesitate. Signup for a risk free trial today!
Whether you want to migrate to the latest version of Project Server or you are facing difficulties managing your existing project server in-house, Apps4Rent has solutions for all your challenges. Speak to our 24×7 Microsoft Certified Project Server team waiting to answer your questions.
Utilize the power of SharePoint and Project Server as one. All the dynamic features of SharePoint add up to the Project Server instance. The combined features of both improves your collaboration experience by manifold. Go for a 30-day risk free trial. Call now!
Access your Project Server site on-the-go through the browser based tool Project Web App (PWA) in Project Server site. Further, it helps you control access to content you want to give your users.
Choose from three different versions of Project Server–2016, 2013, and 2010. A Tier 1 Cloud Solution Provider for o365, we provide Microsoft Project Pro subscriptions.
We provide managed services and licensing for your on-premises, Cloud, or hybrid Project Server solutions in hosted, semi-dedicated and dedicated modes.
Apps4Rent started offering Project Server 2016 hosting before anyone else did in the market. Our technical expert team supports 200,000 across 50 countries. What more, we provide Project Server solutions at the lowest rate in the market. Call our Microsoft Certified Project Server experts team now @1-866-716-2040 or take a 30-day risk free trial to evaluate us!
With state-of-the-art infrastructure, we have ensured that we put customers' data security on top of our priorities. This has helped us cement our equity with customers.
We focus on customer centricity. Our Support Ninjas (24×7 support team) ensure that your experience with us is the best you have ever had!
Our prices are lowest in the market. Yet we provide the highest quality of service. We let you 'pay as you go' as opposed to bulk pay, upfront. The flexible payment terms help you save huge costs.
Case Studies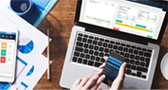 An Affordable Solution – Project Lite Combined With Project Online

Apparel Retailer, California
A paper products company was looking to migrate to a cloud-based project management solution that would be used by all project participants, but at a lower per user cost compared to Project Server. Find out what solution Apps4Rent provided them.